an international conference, 30-31 March 1998
Exmouth Campus, University of Plymouth, UK
conference organisers - Tony Lopez & Philip Terry
Report by Tony Lopez: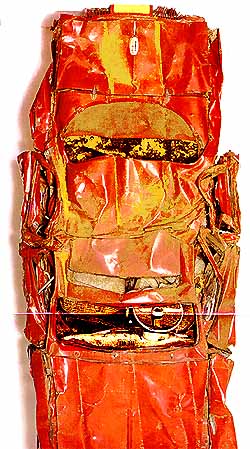 100 people attended the main proceedings of the Postmodern Poetry conference at the Exmouth Campus of University of Plymouth 30 & 31 March 1998. There were 25 papers on recent and contemporary poetry given by scholars from Australia, USA, France, Germany and all over the UK. As well as the participants and other visiting academics and students from the region, there were quite a number of non-academic participants: writers and small-press publishers and so on, from throughout southwest England.
A high spot in the programme was a public reading by six poets of international repute: Rachel Blau DuPlessis, Lyn Hejinian, John Kinsella, Douglas Oliver, Bob Perelman and Marjorie Welish. About 130 people attended this event and the place was humming with excitement. Reading styles are very different among these poets and accessibility in a reading often challenging, but the audience was very appreciative throughout.
Papers on British, American and Australian poetry were focussed on innovative practice in an international context, given the current fragmentation of what used to be called the mainstream in English-language poetry (and yes, the issue of national cultures sharing varieties of one language is the point). Apart from the work of the poets featured in the reading (above), there were papers which included work on John Ashbery, Denise Riley, Frank O'Hara, J H Prynne, Andrew Crozier, Leslie Scalapino, Susan Howe, Charles Reznikoff, David Antin, Tom Raworth, John Tranter, and many others.
Connections between recent poetry and literary theory were explored by a number of participants. I think Peter Larkin was right to say that the conference's title-cue the postmodern "was treated as a sort of usable norm for the furnishing of rhetorics" and that there was little of that self-contestation of the term itself that we have become so tired of in recent years. There was a productive examination of different social and ethical dimensions in poetry, a less uniform response to recent American poetry, and a more wary approach to poetry as political practice than has been recently seen.
Papers from the conference are currently being considered for a volume of essays edited by Tony Lopez which will be published in due course.