Back to Bowering Feature

Contents List
Rob Budde
Curiouser: George Bowering

    Not that it means anything. The name, I mean. Part of a larger book that, on its own, doesn't amount to much. Or perhaps a synonym for gallentry: to 'bowering' into a room larger than life. Or the book.

    He says politicians with a pah — like spitting snuff — and pisses on the Peace Tower lawn. Larger than life. They want him to memorialize them in poetry. They say poetry with an odd colonial inflection that makes him want to spit. A counter-point to the bells, ta da tum.

    He wrote Vancouver from its sleep while in Greece. Or is that Greece from its sleep in Vancouver. Or did he visit with Kroetsch there. All the same. The game, I mean.

    Baseball sucks. And it's American. There, I said it. Bowering'd be proud of my guts and he's gonna kick the shit out of me too. Might as well say the Red Sox got lucky.

    Trying not to be obnoxious, he succeeds. A flourish of bowering. A gregarious lifetime of bowering to the ladies. Ta da dum. The name, I mean. An extravagant bowering, bared chest love, a reading like a courting song. Courtly bowering.

    He's the horse-sweat and muscle in the urbane. A poet's economy laid bare: the lower mainland's interior, the cariboo in false creek, shit backwards. The name, I mean.

    He's really a Prince George poet you know and he could be my prime mover, my administrator (in names). Used to be poets had to be flakey; nowadays they're tough like jerky, knock you spinning soon as look at you. Wiry and gallant. He can piss on the public lawns in my country any day. And it would mean something.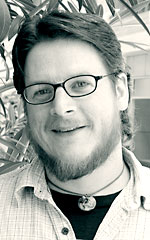 Rob Budde