Jacket magazine:
Help with Site Design

You'll find twenty quick links to sites that feature tutorials, downloads,
computer help, and XHTML at the foot of this page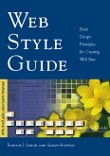 An excellent guide to Internet design is the Web Style Guide by Patrick J.Lynch (Design Director at the Yale University School of Medicine's Web Design and Development Unit) and Sarah Horton (Curricular Computing Department, Dartmouth College). You can buy the book through Amazon, or read it at this (free) site:
http://info.med.yale.edu/caim/manual/contents.html



A link to collection of programs and resources for the disassembly, reorganization, and reassembly of language... hopefully useful for writers and experimentalists who want to jumpstart their creativity, or otherwise wreak havoc upon an unsuspecting text: TextWorx Toolshed at http://www.burningpress.org/toolbox/



Visit The Web Page Design for Designers , written and designed by Joe Gillespie of Pixel Productions in the UK. The site is aimed at people who are already involved with design and typography for conventional print and want to explore the possibilities of this new electronic medium. They are probably already using page layout tools like QuarkXPress, Photoshop, Freehand and Illustrator and have discovered that designing web pages is something quite different. "Web pages can be simple and functional", Joe says, "or as mind-blowingly experimental as you like. In either case, or anywhere in-between, the fundamental principles developed over centuries of designing for the printed page are just as valid and can be adapted and extended to a computer screen."
    This is a fluent and attractive site, and it has been awarded the prestigious High Five Award for excellence in web site design.



Lynda Weinman's books are full of helpful information - Designing Web Graphics . 2, Deconstructing Web Graphics, Coloring Web Graphics. Lynda has an Internet site at www.lynda.com , and offers free downloadable gifs of browser-safe colours, and offers images which prove her point that JPEG gives smoother photographs than GIF, that GIF is smarter than JPEG for flat-color images, and what to do to stop dithering. Don't know what browser-safe means? Don't dither, ask Lynda: click! the image above.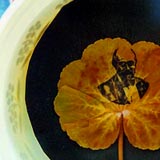 Sick of art and literature?
Who isn't? Give your mind a break:
turn it inside out, at the home of illusions:
http://www.grand-illusions.com/ Everything from a teaspoon that remembers it should be bent - to whirling spirals that make you giddy - to a geranium leaf that takes photos - the Ancient Romans could have invented the movies, if they'd had enough geranium leaves! (As far as we are aware, the image at the right is a genuine geranium leaf photograph!)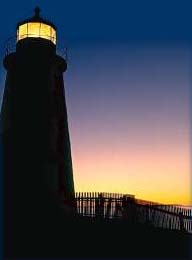 David Walker writes a regular column on the Internet for an Australian newspaper, and his Lighthouse at http://www.shorewalker.com/contents.html is a smooth and rewarding site, with dozens of recommendations and reviews of web-authoring tools and gadgets, from the simplest and cheapest to the most complex professional studio gear. Worth a look.

Accessible Site Design: Design Elements at http://www.anybrowser.org/campaign/abdesign.shtml looks into the philosophy of designing your Internet site so that it reads clearly on all brands of Internet Browser, and doesn't turn into alphabet soup unintentionally when a user driving a Model-T browser crashes into it. Every Web site manager should be aware of this issue.


The Smart Webby Web Design Guide at http://www.smartwebby.com/web_site_design/default.asp is a collection of articles, tips, guidelines and resources on how to design attractive and fast-loading web sites. Also included are step-by-step tutorials and useful tips and tricks on Fireworks and Dreamweaver.

Dave Siegel designed Tekton, Eaglefeather and Graphite, three of the more stylish architectural typefaces of recent years. He also has helpful things to say about the world of Internet site construction. Dave is a vegan, with a liking for poetry and a sense of humour. Check out his site at http://www.dsiegel.com . . . you'll be provoked to think further.




Tutorials, downloads, computer help, and XHTML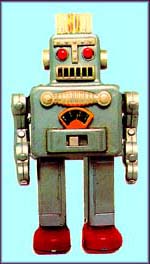 Click the green button to go to that site
[»»] Tutorial Finder

[»»] "Learn The Internet" tutorials

[»»] Webreference tutorials

[»»] Internet tutorials on Earthweb

[»»] "RichInStyle" tutorials for HTML and Style Sheets

[»»] C|net's Computer Help site

[»»] Ziff-Davis's Computer Help site


[»»] Tools for building and fixing Internet sites

[»»] W3C HTML and XHTML home page: the World Wide Web Consortium manage the development of the Internet

[»»] XML with Style — from WebReference.com

[»»]More about XML — the Extensible Markup Language

[»»] TuCows file downloads — no BSE, no cows, just lots of files


[»»] A free HTML and text editor for Windows from Chami.com


  More sites are being added as we speak ...
Say hi, e-mail your comments and notify us of your favorite Internet design sites:
Send Jacket an email.


Copyright Notice:

Please respect the fact that all material in Jacket magazine is copyright © Jacket magazine and the individual authors and copyright owners 1997–2010; it is made available here without charge for personal use only, and it may not be stored, displayed, published, reproduced, or used for any other purpose.
The Internet address of this page is http://jacketmagazine.com/00/design.shtml