Jacket Magazine homepage
"The prince of online poetry magazines… The design is beautiful, the contents awesomely voluminous, the slant international modernist and experimental." — The Guardian

A free internet literary magazine — Interviews — Reviews — Articles — Poems
Editor: John Tranter [»» Homepage];     Associate Editor: Pam Brown [»» Weblog]
The Internet address of this page is http://jacketmagazine.com/00/home.shtml
Announcement: [»»] move to UPenn: [»»] new management team.
About Jacket: a brief note:

Jacket is a literary magazine that appears two or three times a year, distributed to every town, city and country in the world via the Internet and given away free, at http://jacketmagazine.com/

It was founded by John Tranter in a rash moment in 1997, to showcase lively contemporary poetry and prose. You can't actually subscribe to the magazine — there is no print issue. Just drop by every few weeks: all the past issues will always be there, and the current number will be posted piece by piece until it's full. You can also read future issues as they are posted piece by piece.

Jacket has no advertising, and no source of income. Contributors offer their work free. The staff (of two) work for nothing, and basic internet costs are covered by Australian Literary Management.

After eight years of doing everything on his own — editorial, typesetting, design, code, photography, Internet — John Tranter asked poet Pam Brown to join as Associate Editor, in 2004.

The magazine now has some seven thousand printed pages on the Internet: poems, interviews, special features, book reviews, articles, photographs, colloquia, and email discussions. It has offered special features on Polish poetry, literary conference reports, Turkish poetry, computer experiments, Mexican poetry, a panel discussion on experimental US poetry, modern French poetry, a section of poetry from Overland magazine (Australia) and New Zealand poetry, Canadian poetry, a special issue devoted to poetry and prose from 1930 to 2002 from Cambridge England, poetry from the Low Countries, humour in poetry, and literary hoaxes.

Issue 13 was a co-production with New American Writing magazine, Issue 14 was a co-production with Salt Poetry magazine, and Issue 19 was a co-production with Verse magazine (US).

The home page has recorded more than three-quarters of a million visits overall.

Some comments:

"The prince of online poetry magazines is Jacket, run from Australia by the poet John Tranter.... The design is beautiful, the contents awesomely voluminous, the slant international modernist and experimental."  — Peter Forbes, The Guardian (UK).

"I polled poet and writer friends .... Almost everyone I contacted pointed me to Jacket..." — Glen Helfand, SF Gate magazine, San Francisco.

"As a contributor, I've simply never had as much response to anything I've published elsewhere (including pieces in large-circulation magazines such as The Nation or Village Voice).... everyone I run into seems to have read it." — Eliot Weinberger, New York, in Sulfur magazine.
Announcement: from John Tranter and Al Filreis
Dear friends:
      We are writing with news of a transition we both deem very exciting.
      By the end of 2010, John Tranter and Pam Brown will have put out 40 issues of Jacket (jacketmagazine.com). It began in what John recalls as "a rash moment" in 1997 — an early all-online magazine, one of the earliest in the world of poetry and poetics, and quite rare for its consistency over the years. "The design is beautiful, the contents awesomely voluminous, the slant international modernist and experimental." (So said The Guardian.)
      After issue 40, John will retire from thirteen years of intense every-single-day involvement with Jacket, and the entire archive of thousands of web pages will move intact to servers at the University of Pennsylvania in Philadelphia, where it will of course be available on the internet to everyone, for free, as always. But the magazine is not ceasing publication: quite the opposite.
      Starting with the first issue in 2011, Jacket will have a new home, extra staff and a vigorous future as Jacket2. Jacket and its continuation, Jacket2, will be hosted by the Kelly Writers House and PennSound at the University of Pennsylvania.
      The connection with PennSound, a vast and growing archive of audio recordings of poetry performance, discussion and criticism, is seen as a valuable additional facet of the new magazine, as is the relationship with busy Kelly Writers House, a lively venue for day-to-day poetic interchange of all kinds. The synergy in this three-way relationship has great potential.
      Al will become Publisher and Jessica Lowenthal, Director of the Writers House, will be Associate Publisher. The new Editor will be Michael S. Hennessey (currently Managing Editor of PennSound) and the new Managing Editor will be Julia Bloch. John will be available as Founding Editor, and Pam will continue as Associate Editor.
      More news about Jacket2 in the weeks and months to come. Meantime, the Jacket2 folks extend gratitude — as many in the world of poetics do — to John and to Pam Brown for the extraordinary work they've done. And John, for his part, is mightily pleased that Jacket will be preserved and will continue and grow in a somewhat new mode but with a continuous mission and approach.

                                                                   — John Tranter and Al Filreis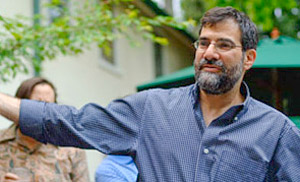 Informative links:

The University of Pennsylvania: http://www.upenn.edu/

Al Filreis:
http://writing.upenn.edu/~afilreis/

http://writing.upenn.edu/

Kelly Writers House: http://www.writing.upenn.edu/wh/
      3805 Locust Walk, Philadelphia, PA 19104, USA: tel: 215-746-POEM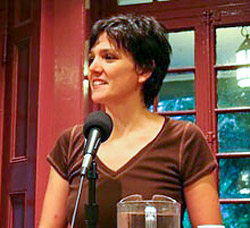 Kelly Writers House Director: Jessica Lowenthal:
      http://writing.upenn.edu/wh/people/staff/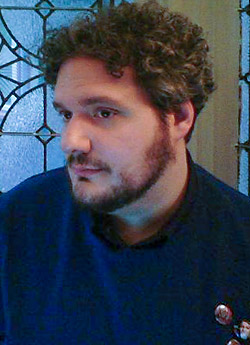 Michael S. Hennessey:
http://writing.upenn.edu/pennsound/x/Hennessey.php
Julia Bloch: http://writing.upenn.edu/pennsound/x/Bloch.php

Pam Brown: http://thedeletions.blogspot.com/

John Tranter: http://johntranter.com/



Shameless self-promotion: Jacket founding editor John Tranter has a homepage of his own at http://johntranter.com/. Below, some of his recent books. Most of them can be bought à la plastique via the Internet.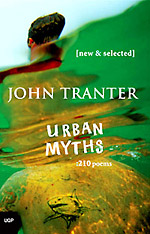 2006 — Urban Myths: 210 poems: New and Selected University of Queensland Press, 2006. 322 pages. ISBN-0-7022-3557-1, paperback. You can buy the book via UQP's Internet site.

Publisher's cover blurb: Urban Myths: 210 Poems brings the best work to date from a poet considered one of the most original of his generation in Australia, together with a generous selection of new work. Smart, wry and very stylish, John Tranter's poems investigate the vagaries of perception and the ability of language to converge life, imagination and art so that we arrive, unexpectedly, at the deepest human mysteries.

"Tranter has produced a body of work remarkable for its intellectual vitality, formal versatility, and powers of renewal over a long and formidable career."  — Peter Pierce, The Melbourne Age, July 15, 2006. Peter Pierce is professor of Australian literature at James Cook University.

"This new and selected poems reminds us, if we needed reminding, just how powerful John Tranter's cumulated work is. There is a density, an intensity, and a many-sided explorativeness that probably cannot be matched in Australian poetry. Surprisingly, at 210 poems, it is a comparatively small book and has been pretty ruthlessly selected, but there is no doubting the size of its author's achievement."  — Martin Duwell, Australian Book Review August 2006, page 41
---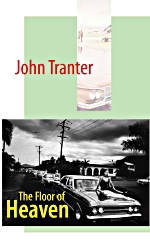 The third edition of the book The Floor of Heaven, a collection of four loosely-linked narrative poems.
'A rattling good read'  — JOHN ASHBERY

'The Floor of Heaven is a tour de force, a devious and profoundly subversive conjuring trick by a poet writing at the peak of his powers… the book pulses with a curious resonance… reminded me irresistibly of the best moments in Twin Peaks… a strange lyricism.'
 — ANDREW RIEMER, Sydney Morning Herald

'...It is a sentimentality which has always lurked beneath the surface of Tranter's work, a crudity of feeling that gives many of his early poems the glazed, dated air of 70s airport lounges.' Alison Croggon ABC Radio National «Books and Writing», 8 November 1992.
You can read all of The Floor of Heaven on John Tranter's homepage, and you can buy a printed copy from the publisher's website:
http://www.uqp.uq.edu.au/book_details.php?id=0975698001
or from the University of Queensland Bookshop mail order department: phone (617+) 3346 9434, fax (617+) 3365 1988 and email at
benc[ât]uqp.uq.edu.au
The book can also be purchased on the bookshop internet site.

---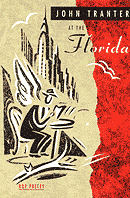 At The Florida
University of Queensland Press, 1993, first and only edition, 99 pages, paperback, ISBN 0 7022 2553 3
AUD $15, USD $15, £10 — air mail postage paid

From discursive free verse to intricate rhyme, from the classic Sapphic stanza to the 'haibun', a 17th-century Japanese hybrid form, John Tranter exploits the full range of his technique.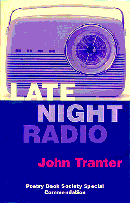 Late Night Radio — Polygon Press, Edinburgh, 1998. 92 pages, ISBN 0 7486 6238 3

'John Tranter's amphetamine-fuelled, demented jeremiads... this work is... a form of pornography.' — Caitriona O'Reilly, P.N.Review

'... a startlingly accomplished pragmatist, a poet alert to what works... Tranter gives us... new, unpredictable ways to describe the world — by turns energetic, exuberant, exasperated; hip, antipathetic, pathetic; attentive, fantastic, fed-up, ridiculous, serious; in his own words "quizzical", "grateful", "daft, adolescent and deeply wise"...' — Stephen Burt, TLS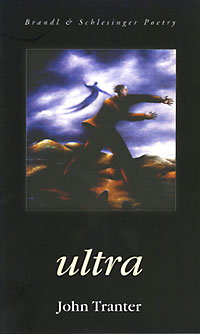 ---
[ In Ultra ]Tranter has conjured with great verve a babel of voices — plangent, angry, sentimental, melancholy, at times despairing — which carry the reader into vivid evocations of a feverish kind of urban life, despite the poems' hermetically sealed refusal to yield conventional sense.  — Andrew Riemer, Sydney Morning Herald, May 11-12 2002
How ultra is ultra? Is ultra exemplified by its relentless form, the brilliant style or more by its refusal of easy epiphanies and resolutions, bathey glows?  — Michael Farrell , CORDITE, May 06, 2003
The poems are masterful because they survive so much thin ice. They do not fall into cliché, sociology or archness. They are highly visual, cinematic poems that Tranter directs like Polanski. They can make us feel like we are in a film; then, just at the right time, we are back on the street, where the poet stands with his merciless phrasebook… Brilliant. — Barry Hill, The Weekend Australian, 13 October 2001
Ultra is available from Brandl & Schlesinger, PO Box 127, Blackheath NSW 2785, Australia. Ph (612) 4787 5848 / Fax (612) 4787 5672 / vsumegi [ât] brandl.com.au, or:
http://www.brandl.com.au/
---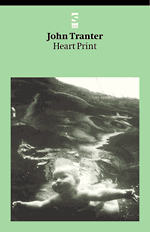 Heart Print, Salt Publishing (Cambridge England), November 2001, 106 pages, ISBN 1-876857-32-3.

"Tranter may now be Australia's most important poet... During the 1990s, Tranter emerged as an international figure, first by editing well-received anthologies, then with the Internet journal Jacket...
      Of its four sections, the second and best, 'The Alphabet Murders', makes a great introduction to his work: its 27 segments (from 'After' and 'Before' to 'Zero' and 'After' again) use their meta-detective tales as excuses to talk about reading, writing, associative thought and literary history.
      The untitled set of 28 sonnets and delightful prose poem that conclude the book present light-fingered commentary on subjects from 'Starlight' to absinthe and middle age: 'I re-live youth asleep,' one affecting line admits, 'and leave it behind at dawn.' Readers... will see why Tranter has mattered to Australians for so long." — U.S. Publishers' Weekly

You can browse a detailed annotated bibliography of John Tranter's published books on his homepage.

You can order many of his books via the Internet (even some out-of-print titles):

For pre-loved or hard-to-find books: http://www.bookfinder.com/
In Paris, France — The Village Voice Bookshop at
          http://www.paris-anglo.com/clients/vvoice/html/info.html
In Sydney, Australia — Gleebooks at http://www.gleebooks.com.au/
In Melbourne, Australia — Readings at http://www.readings.com.au/
In Amazonia, at Amazon at http://www.amazon.com/

..and our Bookstores pages have links to 30 stores around the world!