Jacket 30 — July 2006 Extra  — Contents page

Zukofsky — The Romantic-Modern Lyric — Chile — Flarf
A free internet literary magazine — Interviews — Reviews — Articles — Poems
Editor: John Tranter [»» Homepage];     Associate Editor: Pam Brown [»» Weblog]
Visit our new [»» Jacket Notes pages]: readings, new books & magazines, blogs, etc.
You may send [»» Letters to the Editor]: please be concise and courteous.
The Internet address of this page is http://jacketmagazine.com/30/index.shtml

We only have time to read for Jacket in June, July and January: please don't send material out of season.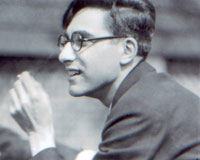 Feature: Zukofsky
[»»] Introduction by Michael Golston:
The Louis Zukofsky Centennial Conference
at Columbia University and Barnard College
[»»] Charles Bernstein: Introduction to Louis Zukofsky: Selected Poems, American Poets Project of the Library of America (2006)
[»»] Hélène Aji: Useless, Usable, Useful: Louis Zukofsky's American Designs
[»»] Bruce Andrews: What's the Word: An Essay on Reading, for Louis Zukofsky's Centennial, words from his «'A' 1 – 24» and «Complete Short Poetry»
[»»] Rachel Blau DuPlessis: "A Test of Poetry" and Conviction
Please note that material has been removed from some of these papers, with regret, as a result of this demand from Paul Zukofsky: "I am the only child, and sole heir, of Louis and Celia Zukofsky. I am also the person with sole control over all their copyrights, including works both published and unpublished. Jacket 30 is in gross violation of those copyrights. [....] I demand that you remove all Louis (and Celia) Zukofsky material forthwith, from Jacket 30, as well as any other material that you may have posted. Please be aware that I reserve all options in the vigorous defense of my property. Sincerely, Paul Zukofsky"
[»»] Robert Fitterman: 1-800-FLOWERS: Inventory as poetry in Louis Zukofsky's 80 Flowers,an essay in verse
[»»] Benjamin Friedlander: FOR ZUKOFSKY/100
[»»] Robert Grenier: A letter to Peter Quartermain
[»»] Abigail Lang: The Remembering Words or «how zukofsky used words»
[»»] Bob Perelman: Zukofsky at 100: Zukofsky as a Body of Work
[»»] Peter Quartermain: Thinking with the Poem
[»»] Jerome Rothenberg: Louis Zukofsky: A Reminiscence
[»»] Steve Shoemaker: Modern Times: "Objectivist" Movies and Thinking Matter in Louis Zukofsky's Poems of the Thirties, Or, The Behavior of Objects in the Gas Age
[»»] Paul Stephens: Zukofsky, Aristotle, Objectivism, Biology
[»»] Benoît Turquety: ' Our St. Matthew Passion:' Louis Zukofsky & Film
[»»] Tim Woods: Zukofsky at Columbia
Feature: Chile
[»»] Forrest Gander and Kent Johnson:
«Ni Pena ni Miedo:» A Sentimental Education in Chile

Feature: The Romantic- Modern Lyric

Dale Smith: «The Romantic-Modern Lyric»: Poetry for the Non-poet

Chris Stroffolino reviews «The Romantic-Modern Lyric» by Dale Smith

Dale Smith: A Measure of Poetry
Articles
[»»] David J. Alworth: Robert Fitterman's "Metropolis XXX" and the Politics of Appropriation
[»»] Edmund Hardy: Grass Anti-Epic: Charles Reznikoff's «Testimony»
[»»] James Keery: The Zone of Thermal Death (on Andrew Duncan's «The Failure of Conservatism in Modern British Poetry» Salt, 2003)
[»»] Marjorie Perloff: The Palm at the End of the Mind: Thomas Hines's Wilshire, Ed Ruscha's Sunset, Robbert Flick's Pico
[»»] Eliot Weinberger: Niedecker/ Reznikoff
Reviews
[»»] Nicholas Birns: «Look Slimmer Instantly» by Jerome Sala
[»»] Nicholas Birns «A Question of Gravity» by Elizabeth Smither
[»»] Ryan Daley reviews «Also, With my Throat, I Shall Swallow Ten Thousand Swords,» by Araki Yasusada et al.
[»»] Jennifer K Dick: «Anabranch» by Andrew Zawacki
[»»] Patrick F. Durgin: «Dancing on Main Street» by Lorenzo Thomas
[»»] T. Hibbard: «Haze» by Mark Wallace
[»»] T. Hibbard: The Endless Crossing: Michael Rothenberg and the ejournal «Big Bridge»
[»»] Fred Johnston: «Because Why: Poems» by Sarah Fox
[»»] Tim Kahl: «My Devotion» by Clayton Eshleman
[»»] Daniel Kane: «Meteoric Flowers» by Elizabeth Willis
[»»] Jon Leon: «Vaudeville» by Allyssa Wolf
[»»] Greg McLaren: «James Stinks (and so does Chuck)» by Nick Riemer
[»»] John Most: «The Burial of the Count of Orgaz and Other Poems» by Pablo Picasso
[»»] Aram Saroyan: «Where X Marks the Spot» poems by Bill Zavatsky.
[»»] Dale Smith: "The Sweet Singer of Modernism & Other Art Writings 1985-2003" by Bill Berkson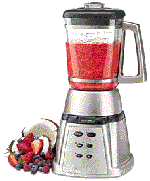 Feature: Flarf
[»»] Gary Sullivan: Introduction
[»»] Anne Boyer: Three Poems: A Vindication of the Rights of Women / Mom's Undiminished Lamb Jacket / Everything Nice Has a Crafted Satin Finish
[»»] Chickee Chickston: Three Poems: My Mary Oliver / Truckin' Poem / My Kangaroo
[»»] Jordan Davis: Three poems: On an 87 Ford Taurus Left Taillight / Poems About Me / Pablo Escobar Shopping T-Shirt
[»»] Katie Degentesh: Three poems: I Loved My Father / No One Cares Much What Happens to You / I Sometimes Tease Animals
[»»] Benjamin Friedlander: Three Poems: Galang / Why Do Jews Reject Jesus as Their Savior? / When a Cop Sees a Black Woman
[»»] Drew Gardner: Three poems: I Am «So» Stupid / Norman Mailer / Dividing My Time
[»»] Nada Gordon: Three poems: Abnormal Discharge / Lick My Face / 'A Gumby episode'
[»»] Rodney Koeneke: Three poems: The Adorno Corollary / Europe. Memory. Squid Parts. Grace. / Otto of Rose and Lavender
[»»] Michael Magee: Two excerpts: from My Angie Dickinson / Fascist Fairytales #6
[»»] Sharon Mesmer: Two poems: Juan Valdez Has a Little Juan Valdez (i.e., Energy Cannon) in His Pants / Squid Versus Assclown / At Princess Olga's
[»»] K. Silem Mohammad: Three Poems: 'The swans come hither in great numbers' / Goldmine / Anti-Ass
[»»] Rod Smith: Three poems: What's happening to My Bottom (part 3) / What is Happening to My Bottom? (s'appelle Charles the Bald) / The Exposition of the Question of the Meaning of Being
[»»] Christina Strong: Two Poems: Don't prufrock me! / You need a valium (or «bored with blogs»)
[»»] Gary Sullivan: Two plays: Gray Matter / PPL in a Depot
[»»] Tarzan: Tarzan Workshop
Poems
[»»] Ian Davidson: The Body Con
[»»] Thomas Devaney: Deliberate — «After Lorenzo Thomas»
[»»] Liam Ferney: Two poems: A Stolen Letter / Blonde on Blonde
[»»] Daniel Kane: Ostentation of Peacock (I counted eighty-five tail feathers)
[»»] John Kinsella: Graphology 590: Peak
[»»] John Latta: Two poems: Kid / Qualms
[»»] Gregory O'Brien: Solidarity with the anchovy
[»»] Simon Perril: daylight robbery
[»»][»»] George Wallace: Purple Eggplants in the Rain, for Stanley Kunitz
Unintelligent Design: A monstrous discovery suggests that viruses, long regarded as lowly evolutionary latecomers, may have been the precursors of all life on Earth —

'We haven't even begun to scratch the surface. The numbers are mind-boggling. If you put every virus particle on Earth together in a row, they would form a line 10 million light-years long. People, even most biologists, don't have a clue. The general public thinks genetic diversity is us and birds and plants and animals and that viruses are just HIV and the flu. But most of the genetic material on this planet is viruses. No question about it. They… are the major players… in determining how organisms even become what they are.'
 — Mark Young, a Montana State University biologist, quoted in an article by Charles Siebert, in «Discover» Vol. 27 No. 03, March 2006, at http://www.discover.com/issues/mar-06/cover/