Articles
[»»] Caroline Bergvall: A Cat in the Throat ― on bilingual occupants
[»»] Louis Bury: The Exercise and the Oulipo: 99 Variations on a Thesis
[»»] Christopher Rizzo: An Extensive Body of Work: Robert Creeley's Poetics of Affect: "American poetry is indeed "full of daybooks," but American poetry — and criticism — are also filled with what Harry Frankfurt accurately terms well-developed programs of producing bullshit…"
[»»] Beverly Dahlen: Some notes on George Stanley 's «Vancouver: A Poem»
[»»] Christopher Funkhouser: Presents: Maria Damon's textile styling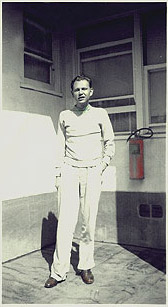 [»»] Jack Spicer's «The Book of the Death of Arthur», by Jim Goar
[»»] Jack Spicer: Kevin Killian: Jack Spicer's Secret
[»»] Jack Spicer: «My Vocabulary Did This to Me: The Collected Poetry of Jack Spicer», edited by Peter Gizzi and Kevin Killian. Reviewed by Mark Terrill.
[»»] George Kalamaras (ed.): Surrealist Inquiry: "Would You Lend Money To?"
[»»] David Kaufmann: Frank O'Hara's Timing
[»»] Burt Kimmelman: George Oppen and Martin Heidegger: The Philosophy and Poetry of «Gelassenheit», and the Language of Faith
[»»] An excerpt from John Latta's blog, "Isola di Rifiuti", May 2009
[»»] Stephen Mooney: Discontinuous Visuality — Brakhage's 'just seeing', and background temporality in contemporary poetics
[»»] Douglas Piccinnini: Ashbery In Paris: Out of School
[»»] H. K. Rainey: Along Comes Something: Mapping Motion in Selections from Lyn Hejinian's «Happily»
[»»] Dale Smith: 'Lyric Poetry after Auschwitz'?: Kent Johnson and Political Satire
[»»] Beth Staley: Voice Loops through Brenda Hillman's «Pieces of Air in the Epic» — Articulating the Social Lyric
[»»] Richard Swigg: Parts, Pairs, Positions: A Reading of George Oppen's «Discrete Series»
[»»] Duncan White: "The American Areas": Place, Language and the Construction of Everyday Life in the Novels of Ben Marcus
Heaney
Agonistes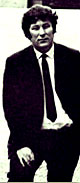 [»»] Jeffrey Side: The Dissembling Poet: Seamus Heaney and the Avant-garde
[»»] Rob Stanton: 'A shy soul fretting and all that ': Heaney, Prynne and Brands of Uncertainty
[»»] The Group in Belfast, 1960s: (Seamus Heaney: The Early Years)
Letters to the Editor from: [»»] Ira Lightman; [»»] John Muckle; [»»] J.P. Craig; [»»] Jamie McKendrick; [»»] David Latané; [»»] Aidan Semmens; [»»] Ira Lightman (2); [»»] Jamie McKendrick (2); [»»] Ira Lightman (3); [»»] Desmond Swords; [»»] Todd Swift and Jeffrey Side; [»»] Jeffrey Side, reply to Desmond Swords; [»»] Jamie McKendrick (3); [»»] Ira Lightman (4); [»»] Jeffrey Side responds to Ira Lightman; [»»] Jeffrey Side responds to Jamie McKendrick; [»»] From Desmond Swords, 2009-04-07; [»»] From Jamie McKendrick, 2009-04-09; [»»] Jeffrey Side responds to Jamie McKendrick; [»»] Andrew Boobier

Note: This topic is closed for now.
Poems
[»»] Louis Armand: Correspondences
[»»] Joel Chace: Six poems: Scaffold, 19–24
[»»] Tom Clark: Three poems: Keats on Shipboard, September 1820 / Comic Interpretation / from "Little Cantos": 1
[»»] Peter Davis: Five poems
[»»] Elizabeth Fodaski: Two poems: Latent Progress / Short History
[»»] Jörgen Gassilewski, "saturation", translated by Robert Österbergh
[»»] Chrissie Gittins: Three poems: Anxiety / Menopause / Sex Drive Problem
[»»] Jim Goar: Three poems: Just passing through / Sunken treasure / overseas edition
[»»] Phil Hall: Four poems: An Apprenticeship Ends / Variorum / Stephen Foster / Sawmill Tuning
[»»] Barbara Henning: Three prose pieces: Out of Detroit / Organ Light / Protestants and Catholics
[»»] Brian Henry: Three poems: Oklahoma / George W. Bush / Actually Sounding
[»»] Tom Hibbard: Poem: VII. Big Snow
[»»] Fanny Howe: After Watching Klimov's «Agoniya»
[»»] Anthony Howell: Three poems: Lyric from «Orpheus and Hermes» / Dusk / The Poem Speaks
[»»] John Kinsella: Seven poems from "Graphology"
[»»] Heller Levinson: from green therapeutics this whale
[»»] Steve McOrmond: Night Figures
[»»] Geoff Page: Southward
[»»] Alan Loney: Testament : tenth muse
[»»] Camille Martin: 8 Sonnets
[»»] Annie Mullen: Three poems: You're Highness / Jarlyth and Phyllis / News of the World
[»»] Tomaž Šalamun: Three poems, translated by Brian Henry: The Loire Delta / poem ("If I don't know what to do…") / Greece
[»»] Edgar Saavedra: «Island», translated by Kristin Dykstra
[»»] Lisa Samuels: from «Metropolis»
[»»] Beth Staley: The first voice loop was an echo
[»»] John Tranter: Two Poems: Derek Walcott's Lips; and Craig Raine's Arsehole: variations on a theme by Helen Farish
[»»] Barry Wallenstein: Five poems: Shades of Keats / The Fabulous Backdrop / Euphoria Ripens / The Mite and the Peacock / Gazing at Raindrops
[»»] Les Wicks: Healed and Hurt
[»»] Rob Wilson: When the Nikita Moon Rose Over Hickville
[»»] Harriet Zinnes: Two poems: The Wilderness / Conclusion
Interviews

[»»] Joe Amato in conversation with Chris Pusateri, 2009
[»»] Eric Baus in conversation with Cynthia Arrieu-King: Bushwick, N.Y., 4 May 2009
[»»] Aaron Kunin in conversation with Ben Lerner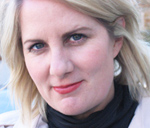 [»»] Jennifer Moxley (left) in conversation with Noah Eli Gordon
[»»] Murat Nemet-Nejat in conversation with Kent Johnson, 2009
[»»] David Shapiro: in conversation with Kent Johnson, 2009, with an Introduction by Don Share
[»»] Rachel Zolf (right) in conversation with Joel Bettridge, 2008–2009
Featured Review
[»»] Philip Mead: Networked Language: Culture & History in Australian Poetry, reviewed by Pam Brown
Feature
[»»] Rachel Blau DuPlessis: Draft 94: Mail Art
Reviews
[»»] Louis Armand: «Solicitations: Essays on Criticism and Culture», reviewed by Jeroen Nieuwland
[»»] Anny Ballardini: «Ghost Dance in 33 Movements», reviewed by Crag Hill
[»»] Ivan Blatný: The Drug of Art: Selected Poems, edited by Veronika Tuckerová, reviewed by Barry Schwabsky
[»»] Jules Boykoff and Kaia Sand: «Landscapes of Dissent: Guerrilla Poetry & Public Space», reviewed by Philip Metres
[»»] Jacques Derrida: «Monolinguism of the Other or The Prosthesis of Origin» (translated by Patrick Mensah), reviewed by Tom Hibbard: When Poetry Becomes Visual: Derrida's «Monolingualism of the Other»
[»»] Rosmarie Waldrop (ed.). Dichten = [number ten], 16 new (to American readers) German poets, reviewed by Catherine Hales
[»»] Sharon Dolin: «Burn and Dodge», reviewed by Robert Mueller
[»»] Joseph Donahue: «Terra Lucida», reviewed by John Olson
[»»] Elena Fanailova: «The Russian Version» (poems), Translated by Genya Turovskaya and Stephanie Sandler, reviewed by Stephan Delbos
[»»] Adam Fieled: «When You Bit», reviewed by Jeffrey Side
[»»] Sandy Florian: «The Tree of No», reviewed by Robert Savino Oventile
[»»] Tim Gaze: «Noology», reviewed by Michael Farrell
[»»] Nora Delaney: The Poetry of Melissa Green
[»»] Rob Halpern and Taylor Brady: «Snow Sensitive Skin», reviewed by Thom Donovan
[»»] John Hollander, «A Draft of Light: Poems», reviewed by by Alex Lewis
[»»] Mystery Man! "... he may be a hypocrite, like some fornicating Baptist pastor. This seems to be what some of his critics think." Kent Johnson: «Homage to the Last Avant-Garde», reviewed by Peter Davis
[»»] Rae Desmond Jones: «Blow Out», reviewed by Martin Duwell. See over 80 photos from the launch for that book [»»] here.
[»»] August Kleinzahler: Sleeping It Off in Rapid City: Poems, New and Selected, Reviewed by Michael Aiken
[»»] Ben Lerner: Barbara Claire Freeman and S.M. Stone: "No, / but… ": Ben Lerner's "Didactic Elegy"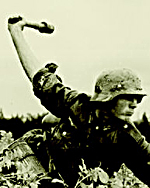 [»»] Jonathan Littell: «The Kindly Ones», translated by Charlotte Mandell, reviewed by Stash Luczkiw
[»»] Clive Matson: «Mainline to the Heart», reviewed by Kevin Ring
[»»] George Messo: «Entrances», reviewed by Alistair Noon
[»»] Jennifer Moxley: «Clampdown», reviewed by Rob Stanton
[»»] Eugene Ostashevsky: «The Life and Opinions of DJ Spinoza». Drawings by Eugene Timerman, reviewed by Timothy Leonido
[»»] Ron Padgett: «How to Be Perfect», reviewed by Jack Cox
[»»] Barbara Roether; «The Middle Atlas: Poems from Morocco 2004-2006», reviewed by Monica Peck
[»»] Jerome Rothenberg & Jeffrey C. Robinson, eds. «Poems for the Millennium: The University of California Book of Romantic & Postromantic Poetry». Volume Three, reviewed by Joe Safdie
[»»] Craig Santos Perez: «from UNINCORPORATED TERRITORY», reviewed by Mary Kasimor
[»»] Ryoko Sekiguchi: «Two Markets, Once Again», Translated from the French by Sarah Riggs, reviewed by Eric Selland
[»»] Brandon Shimoda: «The Alps», reviewed by Brandon Downing
[»»] «Gertrude Stein: Selections», Joan Retallack (Ed.), reviewed by Jill Magi
[»»] Stephanie Strickland; «Zone : Zero», Ahsahta Press, 2008 reviewed by Rachel Daley
[»»] Tao Lin: «you are a little bit happier than i am», reviewed by C.S. Perez
[»»] Steve Tills: «Rugh Stuff», reviewed by Gerald Schwartz
[»»] Keith Waldrop: «The Real Subject: Queries and Conjectures of Jacob Delafon with Sample Poems», reviewed by C.S. Perez
[»»] Sonja Yelich: «get some», reviewed by Lisa Samuels
[»»] Andrew Zawacki: «Petals of Zero Petals of One», reviewed by Daniel Shoemaker
[»»] Lila Zemborain: «mauve sea-orchids» (Trans. Rosa Alcalá and Mónica de la Torre), reviewed by Marie Larson