The Internet address of this page is http://jacketmagazine.com/37/r-kleinzahler-rb-aiken.shtml

August Kleinzahler
Sleeping It Off in Rapid City: Poems, New and Selected
reviewed by Michael Aiken
234 pp. Farrar, Straus and Giroux. Hardcover. $16.00 (US). ISBN 13: 978-0-374-26583-0. ISBN 10: 0-374-26583-6. Paper.
Are we still on the same page?
This book, purportedly August Kleinzahler's first new and selected — despite 1992's Like Cities, Like Storms, published by Picador — can't but offer greater breadth of scope than that earlier retrospective. But in terms of depth it is significantly weighted towards the later part of Kleinzahler's career. In comparison to Like Cities, Like Storms, which contained virtually the entire text of his first two book-length collections as well as a large chunk of the proceeding book — Red Sauce, Whiskey & Snow — this new 'new & selected' contains just over thirty poems in total from those first two books and preceding chapbooks, and only twenty from Red Sauce, Whiskey & Snow and Green Sees Things in Waves combined, while the same amount again are reproduced from his most recent collection, The Strange Hours Travelers Keep. Along with most of the individual poems he's published since the last collection, the result is a heavy emphasis on his very recent career: put in numbers, about 50 poems cover his career from the 1970s until 2000, against more than 40 from this century. Readers who have followed his publications over recent years may find it all a tad too familiar, while those looking to discover more of the earlier, hungrier Kleinzahler are not necessarily getting the best tour available.
The publication of this 'first broad retrospective' would seem portentous of an epoch in Kleinzahler's career. A long-time outsider who has never shied from calling it as he sees it — once labelling Marjorie Perloff 'eine intellektuelle Verbrecherin [intellectual criminal]' in an interview with Der Tagesspiegel (the same interview in which he described Allen Ginsberg as a shameless self-promoter), not to mention his notorious rant against Garrison Keillor — nor does he seem to fear the potential fallout. Kleinzahler has repeatedly attacked the poetry 'industry,' particularly university creative writing programs, while in true mercenary fashion acknowledging that he himself has taught creative writing and will again 'if the money is right.' But his days on the outside seem numbered, if not done and gone: having won the 2004 Griffin prize, the poet himself pointed out that 'almost everything I write is published by the London Review of Books.' The recipient of a Guggenheim fellowship and a literature award from the American Academy of Arts and Letters, Kleinzahler most recently became one of the first two poets ever to jointly receive the National Book Critics Circle Award.
So what happens to the self-styled outsider once he's let in? There he sits, having found his voice long ago, now comfortably ensconced with a supportive organ or two through which to speak to an appreciative audience. One answer is that he has come more and more to resemble the kind of people his acerbic wit targeted in verse, long before he turned to occasional prose:
Heyho, loverboy
is that a radioactive isotope you've got
burning through your shirtfront
or are you just glad to see me?

Chump —
you couldn't bear it at her age
much less now.
Had you supposed the years made you pliant?
Look at yourself,

flesh hanging off you
same as the old fucks you take steam with
at the gym.
                                    'After Catullus'
As this excerpt demonstrates, Kleinzahler foreshadowed the irony himself long ago. The fact that this poem was previously collected fifteen years earlier in Like Cities… and again in Red Sauce… only enriches the delight and despair the poet on each side of the poem must experience. As the poem says in closing:
All of your ex-sweethearts are arranged in a chorus,
each in a pinafore with dazzling florets,
laughing themselves sick.
In Sleeping It Off in Rapid City, ' ' retains the subtitle added in Red Sauce… — 'For Thom Gunn on the occasion of his 60th birthday', recalling 'The Damselfly' (not included in this volume), in which an "older poet" offers advice to the younger artist on the need to slow down and observe, rather than impatiently rush in. It wasn't so long ago Kleinzahler was clearly the "younger poet" in exchanges like these, but as ' ' is collected yet again, the scorn of youth is looking more and more like self ridicule.
'After Catullus' is a prime example of what one earlier reviewer labelled the 'dumb, jokey moments' in Kleinzahler's poetry (a less distraught/hysteric critic might say 'humour'). That humour emerges here and again in Sleeping It Off in Rapid City, a humour often nestled amongst the darker moments of his verse, a humour that carries a terse disdain amidst its sardonic delight.
In 'Orientation Weekend', for example, the sour bemusement with which Kleinzahler writes evokes the weird synthesis of whimsy and scathing skepticism often found in the work of Rakosi:
Mary-Ray's pink ice service trembles
In the aftershock of some astral seizure
So remote and faint
Only the weevil's foreleg dares say
Yes, yes, yes, it's true
Next up
Team Building Excercises
/… /
Uh, pardon me, Miss Carnoutsie
Is that your panty line
Or a sillken esker of longing
Have an hallucination, have a bagel
We had an issue under discussion here
Regarding the lighting, I believe
/… /
I see a hand up
Mr Gomez, are we still on the same page?
As the outsider allowed in, Kleinzahler has been settling in to his role as the mascot sourpuss/wise-mouth, vituperatively railing against unchallenging poetry, willfully 'difficult' verse and the poetry 'industry', particularly the writing schools integrated with the latter. At the same time he's put the boot variously into pop culture, the aforementioned Mr Kellior, politicians and politics, seemingly poised to declare the decline of everything worth knowing and the rise of all that is not.
Yet when Kleinzahler says poetry 'doesn't do anything' (as he did after receiving the Griffin), he's as aware as anyone of the utility value he's ascribing to his own decades-long career. A cheerful nihilist, he didn't need Marjorie Perloff's TLS review to point out the 'predictability' of this new collection's title piece and its road to nowhere. Kleinzahler has indicted all sorts of people and practices over the years, and doesn't count himself out of the pointless decline of the society he lives in, as demonstrated by his wry acknowledgment of the contradictory positions he holds on creative writing programs. When he says America is "going fucking nowhere" in 'Christmastime in Coronado', he's not excluding American poetry from America, and he's certainly not excluding himself from American poetry.
Throughout the reviews to date on this book, 'Retard Spoilage' has attracted significant comment. Ranging from dismissive assertions that it is too typically Kleinzahler, or Perloff's rather ungenerous claim that it is uninspired, most critics who note the poem note the semi-specialised language:
Animalcules heave their tackling,
ladders of polysaccharides,
onto meatmilkshrimp&creamy emulsions,

sticking like putrefactive Velcro.
The refrigerator switches on in the darkness,
a murmuring, perfervid sadhu close at hand.
but the distinctive feature of this poem's language, and one of Kleinzahler's tried and true turns of elegance beyond his mere esoterica, is that he combines this language and his understanding of what it refers to with other registers, and with colloquialisation, not as a shift in register (as he's so often credited with effecting) but in a remolding of register — a kind of de-stratifying of the language. 'Retard Spoilage' doesn't read at first like a scientist then shift to a colloquialist; rather it sounds like an educated, curious person describing a process, simply using the best possible words in their best possible order. The shift in registers is not included merely to shock, jar or impress in this poem: it's employed to maintain the continuity. The 'seamlessness' many reviewers love in Kleinzahler results from his sliding between registers, far more than it facilitates that sliding. Take those animalcules heaving 'their tackling /… / like putrefactive Velcro', for example. Where does one idiom stop and another start here? Which terms are 'technical' or specialised and which are the colloquial? 'tackling'? 'emulsion'? The most commonplace noun is 'Velcro', a brand name and an utterly mundane household item, yet its use as a descriptor here is highly specific, 'technical' and, what's more, poetic. With striking brevity those first four lines highlight just how complicit various reader-critics have been in constructing Kleinzahler's fabled 'registers'.
The crux of the drama driving 'Retard Spoilage' is given in the 4th stanza:
However much by day we shore up our defences,
darling, over time they find their way back
to slowly assail our dwindling larder.
We are all a part of the meat that will inevitably rot, and Kleinzahler's evocation of the sound of that ongoing, communal putrefaction is both horrific and humourous:
a Lilliputian string ensemble's low humming,

an almost inaudible cicada surge,
earwax hissing in peroxide solution,
sausage frying in a distant room
threatening and awful, indomitable as the march of decay to which it alludes.
The real shift in this poem comes at the end, and not in register or even tone so much as purpose (if it is still permissible to apply so antiquated a concept to contemporary poetry):
Sleep my angel, sleep,
though everywhere out there they are among us,
within, as well, wriggling deep,

they prosper into our dark complement, and by us dwell
in perfect equipoise: your inviolate sweetness
amidst that which is vile&writhing&smells.
Quite spectacularly, and with amazing simplicity, he mutates this cultivated miasmata of excrement into a universal love poem.
The strengths of 'Retard Spoilage' also cast a glaring light on some of the less successful pieces in this collection. As Perloff has noted, some of Kleinzahler's least interesting work revolves around pseudo-machismic sexual escapades, like the plodding 'They Ofttimes Choose', a kind of twentieth century Donne love-lust piece, less the wit:
They ofttimes choose to pause naked at the door
if in the morning they are well pleased,
then turn with a flourish back to their toilette.

I have more than one time beheld,
whether Corinna, Meg or Philomel,
that grand, nay, regal posture till my gaze

was snared in hers and tenderly led down,
that I might see, might know one moment more
the abundance there flesh can barely contain
Unfortunately, the depthlessness of a poem like 'They Offtimes Choose' taints readings of other, more involved pieces which share some of its territory. For example, Sleeping It Off… also includes the far more reflexive 'Single Gentleman's Chow Mein', which begins with a sedentary type killing ants in his kitchen while pondering the takeaway he bought for dinner, only to step suddenly and quite starkly to obsessing over a random counter worker at the Chinese restaurant, closing with the sinisterly fixated delivery: "I've never been with a Chinese."
Previously published in his last collection, The Strange Hours Travellers Keep, the references in 'Single Gentleman's Chow Mein' to the milky clouding the food develops when left too long neatly return the book to the much more recent 'Retard Spoilage', particularly when the speaker effuses over his simple pleasures:
But I do like it.
I add things on, you see:
vegetables, all manner of condiments
and treats, a shrimp
or scallop, or two, or three.
Perhaps this interplay of personae is not catastrophically sophisticated, but it is more subtle than those critics who dismiss Kleinzahler as too literal or obvious give him credit for: many reviewers are a little too ready to presume Kleinzahler the lead in all his works; just about every voice in his poems supports the popular image of Kleinzahler as an urbane bo-ho bachelor with a dash of bellicose laddishness, and in combination with his concrete physical settings, this tends to lead to the presumption that every Kleinzahler poem is about Kleinzahler.
But the contrast between the techniques he deploys in different poems furnishes the attentive reader with a richer context for the various stories his poems tell: for example, the lack of self-awareness in 'Single Gentleman's Chow Mein' is emphasised by a lack of the specialised language so prevalent in poems like 'Retard Spoilage'. While the latter navigates easily through various discourses to communicate events, thoughts and emotions cohesively, 'Single Gentleman… ' doesn't really move out of the (rather more simple) mind of the loner gentleman and his mundane patter. As he dreamily ponders his seeping meal, it appears the hidden assassin coiled to spring in 'Retard Spoilage' has managed to find the perfect victim in the Single Gentleman — unaware, vulnerable, prone to reckless gastronomic indulgence.
¶
One of the most striking examples of Kleinzahler's feted eclecticism is the interplay of connotations he evokes when combining the town & country, 'nature' against industrialisation and so on. As the self-identified "Augie" says in the opening lines of 'Epistle VIII':
It's simply untrue, Maecenas, that I do not care for nature.
A vile canard: I do, but not unadorned. I need architecture, streets,
and, not least, the human form, to frame, contrast and ornament.
It's also on show in this book in 'Before Dawn on Bluff Road' (from 1998's Green Sees Things In Waves), wherein a territorial battle plays out as the backdrop to a contemplative solitary walk:
The crow's raw hectoring cry
scoops clean an oval divot
of sky, its fading echo
among the oaks and poplars swallowed
first by a jet banking west
then the Erie-Lackawanna
sounding its horn as it comes through the tunnel
through the cliffs to the river
and around the bend of King's Cove Bluff,
full of timber, Ford chassis, rock salt.
Nature and industry clash, the cry of the crow stolen away by the noise of the jet and the train. This to and fro between nature and industry writhes quietly throughout an otherwise noticeably personal poem, evident in the train cargo of brutalised raw products and culminating in the way the motions of the river resurrect the abandoned excretions of defunct factories:
And the wind carries along as well,
from down by the river,
when the tide's just so,
the drainage just so,
the chemical ghost of old factories,
the rotted piers and warehouses:
lye, pigfat, copra from Lever Bros.,
formaldehyde from the coffee plant
dyes, unimaginable solvents –
/… /
wafting into my childhood room
with its fevers and dreams.
Poems like these sparkle with interplay, potential, development, conflict and entropy; in short, with life. They belie an obsession to seize life in action, past present and future. It's there in the newer poems too, like 'Vancouver'
Black filthy rain it's raining
like a grudge is out
but the neon mermaid over the fish place
looks best that way, in the rain.
/… /
At the foot of the block is the inlet
and beyond the inlet the mountain
and beyond the mountain almost nothing,
nothing until the North Pole:
Squamish,
Far Mountain, Ootsa Lake,
lichen-coloured eternities
sprinkled with bear scat,
the abandoned dam project,
an unspeakable comfort station along the gravel highway,
Tuktoyaktuk.
Yet while the more recent poems offer some ongoing engagement in this vein, there has been a palpable shift in Kleinzahler's focus away from such captive ecosystems in motion. While earlier collections were all but filled with the machinations of these nature/industry complexes, in Sleeping It Off in Rapid City they're more the leavening than the body of the book.
As noted, Sleeping It Off in Rapid City is dominated by Kleinzahler's most recent work, 'Before Dawn on Bluff Road' being one of only a relatively small number of the many notable poems from the middle and beginning of his career to make the selection. Such limited representation understates how greatly such poems have characterised his books over the years. In each of his collections from the previous century the bug collector in Kleinzahler has provided a range of wonderful poems bent on capturing teeming ecosystems — deteriorating infrastructure, tenacious fauna, and the people living in and amongst it all (Earthquake Weather's 'Bay Lullaby' and 'Fourth of July' are two of a great many excluded from this collection) — yet in each phase of this new and selected there are but one or two. Subsequently, this book is very much a snapshot — not misrepresentative, but far from exhaustive. Arguably a better portal into Kleinzahler's oeuvre, and a better book in general, would include a few more of his urban landscape/antfarm pieces so definitive of much of his career, and would give the middle of his career to date a few more pages in general to represent itself. For all its polish and virtuosity, this is one retrospective in which the 'retro' is a little too underweight.
You can read August Kleinzahler's poem "Napping After Lunch: For J.A. on the occasion of his 70th" in Jacket 2.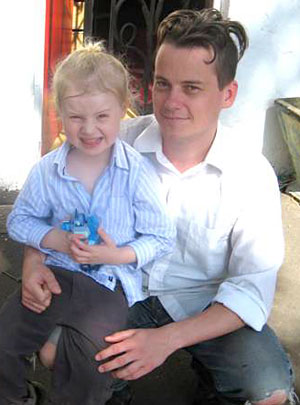 Michael Aiken is a reformed security guard, recidivist student and emerging historiographer. He is a devoted, cutting edge parent and remains an active member of the Darlington primary school School and Community Committee, despite erroneously referring to it as a P and C previously. His verse has most recently appeared in Foam:e #6 and Best Australian Poetry 2008.
Copyright Notice:

Please respect the fact that all material in Jacket magazine is copyright © Jacket magazine and the individual authors and copyright owners 1997–2010; it is made available here without charge for personal use only, and it may not be stored, displayed, published, reproduced, or used for any other purpose.