Jacket 4  — July 1998  — Contents page
Special 'Regular' Issue
Jacket Quiz: with a green theme


Articles


 David Lehman — The Questions of Postmodernism


 Eliot Weinberger : Ísland

Interview:


 Noel King interviews Pete Ayrton, publisher of Serpent's Tail books

Reviews:


 Caddel and Quartermain : OTHER British and Irish Poetry since 1970


 Forrest Gander — review of Yasusada: Doubled Flowering


 Review of the 1998 Cambridge Conference of Contemporary Poetry 


 H.M.Enzensberger's Kiosk reviewed by Lawrence Joseph


 Tom Clark's White Thought reviewed by Dale Smith

Experimental Prose


 Mr Rubenking's 'Breakdown' — computers and writing (with a RealAudio recording of robot poet Joy H.Breshan reading a computer-generated poem)


 John Tranter — Carousel

Knick-knacks:

 Pet of the Month — the Meerkat


 Photography — art, fine art, or prostitution?


 Great Moments in Literature # 4 — Kleist reduced to haiku


 Dangerous Liaisons # 91 — Jo and Meg in Mexico


 For our Sydney readers, an Octavio Paz evening at the NSW State Parliament House, on Wednesday, 30th September, 1998, at 6:30 p.m.

Poems
>> Maxine Chernoff  >> Keston Sutherland
>> M.T.C.Cronin  >> Gary Catalano  >> Roger Pellett  
>> Ian Patterson    >> Adam Aitken  >> Bernard Cohen  
>> Elaine Equi    >> Rod Mengham    >> Tony Lopez
>> David Lehman : three daily poems from 'Poetry Daily'
>> Charles Alexander and Sheila Murphy — a collaboration    >> Gig Ryan    
>> Robert Vandermolen    >> Coral Hull    >> John Anderson  >> Emma Lew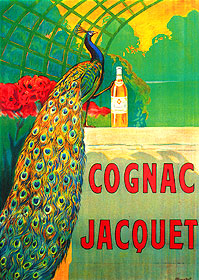 Cognac Jacquet
Jacket # 4 is now stitched up and ready to wear. Reward yourself for your patience — top up your glass of Cognac Jacquet 'Gateau Ivre' 1871 and join self-styled 'Engineer Poet' >> Dieter Baumbeiter as he reduces Herr Kleist to a mere figment of the mechanical imagination . . .