Jacket 01 — October 1997 — Contents page
Lionel Fogarty — Cyberpoetics — Roy Fisher — Others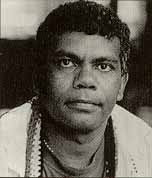 Lionel Fogarty
Interview:

Lionel Fogarty +

Three poems

Feature: Cyberpoetics

Kurt Brereton

Special:

The 'Ern Malley' hoax poet feature has been greatly enlarged and moved to Jacket 17 — there you will find David Lehman's perceptive Introduction, the complete poems, a one-hour audio documentary, and excerpts from several books on the topic, all adding up to over one hundred pages of hope, fear, triumph, criminal prosecution for obscenity and dizzying disaster!

Interview:

English poet Roy Fisher — thirty pages of recollections about jazz, teaching, and writing and publishing poetry
Poems:

 Charles Bernstein

 Elaine Equi

 Pam Brown

 Alfred Corn

 Joanne Burns

 Tracy Ryan

 Carl Rakosi

 Peter Minter

 Susan M.Schultz

 Paul Hoover

 Ron Koertge
Reviews:


John Tranter reviews John Berger's Photocopies


John Redmond reviews Les Murray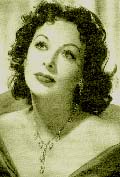 Supplement:

Martin Johnston: his passion for modern Greek poetry and Greek Folk poetry, Borges, the Renaissance, the life of the mind...

Ladies' Lounge:

Hedy Lamarr, Rocket Scientist (photo, left)
(we're serious; so was she!)

POst-MOdernism ...Steal or Borrow?

by Beth Spencer

Poetics at Buffalo

by Susan M.Schultz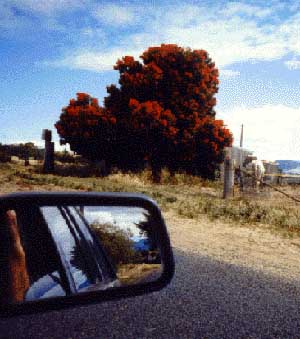 Photo copyright © John Tranter 1997


Handy Hint # 1 - Jacket's pages are constantly being polished and refined. Make sure you're looking at the latest version of each page by choosing your browser's "Reload" button to refresh each page you visit.

Handy Hint # 2 - Most browsers let you PRINT out what's on your screen by choosing "Print" from the File menu, top left of the screen


You can search all Jacket issues...

John Tranter has a poetry homepage of his own — check it out!