Jacket 28 — October 2005  — Contents page
Duncan — Cox — Bowering
A free internet literary magazine — Interviews — Reviews — Articles — Poems
Editor: [»»] John Tranter — Associate Editor: [»»] Pam Brown…
Visit our new [»»] Jacket Notes pages: readings, new books & magazines, blogs, etc.
You may send [»»] Letters to the Editor: please be concise and courteous.
The Internet address of this page is http://jacketmagazine.com/28/index.shtml

We only have time to read for Jacket in June, July and January: please don't send material out of season.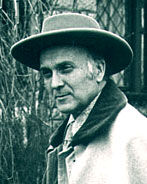 Robert Bertholf's Robert Duncan
[»»] Robert J. Bertholf: Introduction
[»»] Robert Bertholf: Robert Duncan: A Biographical Sketch
[»»] Robert Duncan, Ten Poems, 1940 to 1980
[»»] Robert Duncan, Ten Letters, 1939 to 1960
[»»] Robert Duncan, Ten Prose Pieces, 1945 to 1978
[»»] Robert J. Bertholf: Robert Duncan's 'The Venice Poem' and Symphonic Form
[»»] Robert J. Bertholf: The Robert Duncan / Denise Levertov Correspondence: Duncan's View
[»»] Robert J. Bertholf: From Robert Duncan's Notebooks: On Denise Levertov
[»»] "Here at the last minute": Letters from Robert Duncan to Chris Edwards, 1977–1980 (excerpts)
[»»] Robert J. Bertholf: Preliminary Checklist of Robert Duncan's Reference Library
[»»] Robert Bertholf: The Poetry Collection at the State University of New York at Buffalo: A Sketch
[»»] Information about the Robert Duncan Conference at Buffalo in April 2006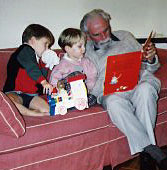 Kenneth Cox 1916–2005
Edited by Jenny Penberthy
[»»] Introduction: Jenny Penberthy: Kenneth Cox 1916–2005
[»»] August Kleinzahler: Kenneth Cox
[»»] Kenneth Cox: Donald Davie's History ( a review of Donald Davie, Under Briggflatts: A History of Poetry in Great Britain 1960–1988. Manchester: Carcanet, 1989.)
[»»] Kenneth Cox: Basil Bunting reading Wordsworth
[»»] Kenneth Cox: Laforgue
[»»] Kenneth Cox: Lorine Niedecker's Poetry
[»»] Sorley Maclean: Raasay Woods ("Englished by Kenneth Cox")
[»»] Kenneth Cox on Translating
[»»] Eliot Weinberger: Kenneth Cox
[»»] Michael O'Brien: About Kenneth Cox
[»»] Michael Hamburger: Ave Atque Vale
[»»] Roger Guedalla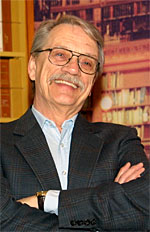 George Bowering Feature
Edited by rob mclennan
[»»] rob mclennan: Introduction: George Bowering at 70
[»»] George Bowering: Three poems: His Friend Waiting / Q&A / The Figure of outward
[»»] George Bowering in conversation with Eric Eggertson, 1979
[»»] Jonathan Ball: "Is winter my country": Bowering's Kanada
[»»] rob mclennan: Changing on the Fly, The Best Lyric Poems of George Bowering
[»»] rob mclennan: from variations: plunder verse (book 3 of the other side of the mouth): six variations on George Bowering's "Do Sink"
[»»] Tim Conley: Reading Bowering Fearfully
[»»] Rob Budde: Curiouser: George Bowering
[»»] Aaron Belz: Five poems: There is Bowering / Bowering / George on a Bike / Mountains are Somebody's Back Yard / Baseball
[»»] Kent Johnson: I Remember Once, Years Ago
[»»] Lionel Kearns: Calling
[»»] David W. McFadden: Two poems: Chinese / Saskatoon
[»»] rob mclennan: George Bowering Bibliography (selected)

Interviews
[»»] 'The Wedding Dress: Meditations On Word and Life': Fanny Howe in conversation with Leonard Schwartz
[»»] 'Making Things Difficult': Douglas Messerli in conversation with Charles Bernstein
[»»] 'Bumper-car effect': Rodrigo Toscano in conversation with Leonard Schwartz
Reviews and Articles
[»»] Joel Bettridge: Surfaces by John Tipton
[»»] Ken Bolton: The Roads by David Kennedy
[»»] Daniel Borzutzky: Immanent Visitor: Selected Poems of Jaime Saenz, translated by Kent Johnson and Forrest Gander
[»»] Kerry Brown: A Tragic Honesty: The Life and Works of Richard Yates, by Blake Bailey
[»»] Colin Browne: 'Shadowtime', Composer: Brian Ferneyhough; Librettist: Charles Bernstein; North American premiere: Lincoln Center Festival 2005, July 21 and 22, 2005; Shadowtime, by Charles Bernstein: Green Integer Books
[»»] Sophie Calle and Grégoire Bouillier: Questionnaire, translated by Bill Berkson, answered by Harry Mathews, then by Andrei Codrescu
[»»] Cyrus Console: The Lichtenberg Figures, by Ben Lerner
[»»] Stuart Cooke: Music — Prose and Poems by Martin Harrison
[»»] Jon Curley: Uncertain Poetries — Selected Essays on Poets, Poetry and Poetics, by Michael Heller
[»»] Jim Feast: Poems From the Prison Diary of Ho Chi Minh, translated by Steve Bradbury
[»»] Adam Fieled: Wordsworth @ McDonald's
[»»] Thomas Fink: Incessant Seeds, by Sheila E. Murphy
[»»] Lyman Gilmore: William Bronk and Cid Corman
[»»] Noah Eli Gordon: Folding Ruler Star, by Aaron Kunin
[»»] Noah Eli Gordon reviews 23 recent American chapbooks

[»»] Timothy Gray: 'Fictions Dressed Like Water': Aqueous Imagery in the Poetry of Barbara Guest (15,000 words)
[»»] T.Hibbard: Avenue Noir by Vernon Frazer
[»»] Brenda Hillman: Nathaniel Tarn's Selected Poems 1950–2000
[»»] Piers Hugill: Shut Up Shut Down, by Mark Nowak with an afterword by Amiri Baraka
[»»] Paul Foster Johnson: Fourier Series, by Joshua Corey
[»»] Paul Kahn: three books by James Koller: Snows Gone By — New & Uncollected Poems — 1964-2002 / Looking For His Horses / Crows Talk To Him
[»»] Ben Lerner: Migration: New and Selected Poems by W.S Merwin
[»»] James Maynard: Precipitations — Contemporary American Poetry as Occult Practice, by Devin Johnston
[»»] Kim Minkus: American Standard/Canada Dry, by Stephen Cain
[»»] Jim O'Donoghue: Chronicles, Volume One by Bob Dylan, and Dylan's Visions of Sin by Christopher Ricks
[»»] Richard Owens: Lyric Poetry After Auschwitz — Eleven Submissions to the War, by Kent Johnson
[»»] Liz Parsons: ode ode by Michael Farrell
[»»] Lance Phillips: Growing Still by Deborah Meadows
[»»] Chris Pusateri: To Tell the Lamp, by Lisa Lubasch
[»»] Larry Sawyer: The Vermont Notebook by John Ashbery and Joe Brainard
[»»] Laura Sims: Emptied of All Ships by Stacy Szymaszek
[»»] Madeline Tiger: Somehow (Poems) by Burt Kimmelman
[»»] Jim Wanless: The Compete Love Elegies of Sextus Propertius, translated by Vincent Katz
[»»] John Welch: Being There: the literary life in London
[»»] Laura Wright: The Bear River Massacre and the Making of History, by Kass Fleisher
Poems
[»»] Louis Armand: Croatoan
[»»] Aaron Belz: Three poems: Tim Burton Explodes / In Bed with Meryl Streep / Gary Cooper in the Intellectual Graveyard
[»»] Stephen Bett: For the Nine Guys
[»»] Bill Berkson: Exhibit A
[»»] Rachel Blau DuPlessis: Draft 66: Scroll
[»»] Tom Clark: All: for Robert Creeley (1926-2005)
[»»] Joshua Clover: Three poems: Triple Sonnet / Early Style / Whiteread Walk
[»»] Clayton Eshleman: Two poems: An Arsenal In Seattle / Monumental
[»»] Landis Everson: Woof
[»»] Annie Finch: Excerpt from The Encyclopedia of Scotland, Section 4: 'Feeding the Admiral's Pussycat'
[»»] Vincent Katz: Three poems: Psalm / The Regattas at Sainte-Adresse / Hell
[»»] Philip Hammial: Three poems: Grammar / France / Kamikaze
[»»] Lawrence Joseph: The Bronze-Green Gold-Green Foreground / On That Side / The Pattern-Parallel Map Or Graph
[»»] David Lehman: To You
[»»] Joel Lewis: Eight Poems From "Anhedonia"
[»»] Steve McOrmond: Happy Hour
[»»] Ange Mlinko: Two Poems: Femme Fatale Geography / Everything's Carousing
[»»] Chus Pato: CHARENTON (excerpt), translated from the Galician by Erín Moure
[»»] Erín Moure: Extract from 'The Fall'
[»»] Stephen Ratcliffe: Poems from HUMAN / NATURE
[»»] Peter Robinson: from Other Trespasses
[»»] Linda Russo: 'I was a doctor...' / perfecto fiesta / gender mark-down / It's a boy and It's a girl / "Photoillustration of Martha's last laugh" and "post-attack" / 'Here is love and peace' / 'My biggest problem' / 'don't do or say that to that'
[»»] Lisa Samuels: Two poems: I'm not waiting for anything / Riddle of the covering cherub
[»»] Anamaría Crowe Serrano: Pitter patter
[»»] Peter Jay Shippy: Tristan & Isolde
[»»] Spencer Selby: Three poems: Patex Ont / Please Wireless / Original Veneer
[»»] Pete Spence: Heading...For a fall
[»»] Erik Sweet: Two poems: 8 Tender Buttons / Double a World
[»»] Rodrigo Toscano: Truax Inimical
[»»] César Vallejo: Two poems, translated by Clayton Eshleman: The Book Of Nature / Let the Millionaire Walk Naked
[»»] John Wilkinson: Crown of Nettles
[»»] Lewis Warsh: Reversible Destiny
Photo of Barbara Guest, Sermoneta, Italy, 1968, photographer unknown,
copyright © Barbara Guest 1968, 2000, 2005