This issue is about 900 printed pages long.

Note to Anxious Contributors: Jacket 39 filled up so fast that a great deal of material has been held over for Jacket 40, which will appear through April into July 2010. Please endeavour to see this enforced delay as a wonderful opportunity to practice the virtues of patience and calm-mindfulness. You might also like to spend the time seeking an English rhyme for "orange": those who succeed will be guaranteed literary immortality, of a kind.
For a glimpse of Jacket's amazing future incarnation, see the [»»] Announcement on the homepage. — J.T.

170 printed pages
[»»] Ron Silliman: Poems from «Crow»
[»»] Manuel Brito: Questioning the limits of language: The New Sentence in Ron Silliman's poetry and poetics
[»»] Jordan Davis: What
[»»] Andrew Epstein: "Pay More Attention": Silliman's «BART» and Contemporary "Everyday Life Projects"
[»»] Andy Gricevich: The Residual Work: «Tjanting» and the Poetics of Experience
[»»] Ian Keenan: No Content Left: Silliman's Transit
[»»] T. C. Marshall: From Practice, to Reading
[»»] Lytle Shaw: The Labor of Repetition: Silliman's "Quips" and the Politics of Intertextuality
[»»] Dale Smith: Close Readers
[»»] William Watkin: Projective Recursion: The Structure of Ron Silliman's «Tjanting»
[»»] Timothy Yu: Ron Silliman and the Ethnicization of the Avant-Garde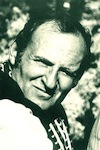 Feature:
A Multitude of One: Celebrating Nathaniel Tarn Edited by
Shamoon Zamir
160 printed pages
[»»] Nathaniel Tarn: Gondwana
[»»] Nathaniel Tarn: Extracts from the Sarawak (Borneo) Field Journal; photos by Nathaniel Tarn
[»»] Joseph Donahue reviews «Ins and Outs of the Forest Rivers», by Nathaniel Tarn
[»»] Doris Sommer: America as Desire(d): Nathaniel Tarn's Poetry of the Outsider as Insider
[»»] Janet Rodney, portfolio 1
[»»] Lisa Raphals: Reading Nathaniel Tarn's «House of Leaves»
[»»] Ruark Lewis portfolio
[»»] Peter O'Leary reviews «Selected Poems 1950–2000» by Nathaniel Tarn
[»»] Joseph Donahue reviews «The Architextures», by Nathaniel Tarn
[»»] George Economou reviews Nathaniel Tarn: «At the Western Gates», 1985; and Nathaniel Tarn: «The Desert Mothers», 1984
[»»] Richard Deming: Speaking Places: Nathaniel Tarn and the Poetics of Voicing Culture
[»»] Carolee Campbell, A Postcard for Nathaniel Tarn
[»»] Nathaniel Tarn in conversation with Daniel Bouchard
[»»] Janet Rodney, portfolio 2
[»»] Shamoon Zamir: Scandals in the House of Anthropology: notes towards a reading of Nathaniel Tarn
[»»] Eliot Weinberger: «Oranges & Peanuts for Sale», reviewed by Nathaniel Tarn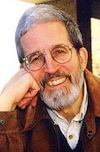 Feature:
Douglas Barbour
Editor: rob mclennan
70 printed pages
[»»] rob mclennan: Introduction: Call and Response, Douglas Barbour at 70
[»»] Douglas Barbour: Eleven poems
[»»] Sheila E Murphy and Douglas Barbour: Three poems: Continuations 81 to 83
[»»] Sheila E. Murphy: Collaborating with Doug Barbour
[»»] Douglas Barbour in conversation with Jenna Butler; Conducted by e-mail, April-June 2009
[»»] Dennis Cooley: Two poems: Hyoid / Lungs Flapping
[»»] Stephen Scobie: The Rock Garden: a tribute to Douglas Barbour
[»»] Christine Stewart: From the Journals of Reading Early Barbour, Summer, 2009
[»»] Andy Weaver: : a ghazal for d. b.
Poems
40 printed pages
[»»] Bob Arnold: Poem sequence: Hiking Down From A Hillside Sky
[»»] Also see: Interview: Bob Arnold in conversation with Kent Johnson
[»»] Aaron Belz: New Movie
[»»] Vincent Katz: Three Poems: Francis Bacon / Goodbye / Seventh Avenue
[»»] Robert VanderMolen: Four poems: A Party / Trails / Evenings & Mornings / A Mist
Sister Sites
[»»] Vincent Katz: Editing «Vanitas»
3 printed pages
Interviews

50 printed pages
[»»] James Sherry in conversation with Stan Apps: Questions and Answers on Environmental Poetics
[»»] Bob Arnold in conversation with Kent Johnson
[»»] Also see: Bob Arnold: Poem sequence: Hiking Down From A Hillside Sky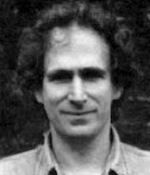 Feature:
Bob Perelman
Edited by Kristen Gallagher
300 printed pages
[»»] Kristen Gallagher: Introduction
[»»] Bob Perelman: Biographical Note
[»»] Rae Armantrout: Bob Perelman's Grammatology
[»»] Charles Bernstein: The Importance of Being Bob
[»»] Louis Cabri: Poems
[»»] Al Filreis: The President of This Sentence: Bob Perelman's History
[»»] Kristen Gallagher: Teaching Bob Perelman's "The Story of My Life"
[»»] Alan Golding: "Time to translate modernism into a contemporary idiom": Pedagogy, Poetics, and Bob Perelman's Pound
[»»] Nada Gordon: To the Reader (On Bob Perelman's «To the Reader»)
[»»] Rob Halpern: Restoring 'China'
[»»] Lyn Hejinian: Dreaming Something Else
[»»] Andrew Klobucar: Bad Dreams: Sense as Censorship in Bob Perelman's «The Future of Memory»
[»»] Michael Magee: 'Nearer to us Than the Present': Bob Perelman in the 90s, then and now
[»»] Nicole Markotić Three poems
[»»] Peter Middleton: After Marginalization
[»»] Kit Robinson: "Before Water," After Years: Bob Perelman and the Turn to History
[»»] Joshua Schuster: For Bob Perelman: An Ordinary Day in the Philadelphia of the Mind
[»»] Tim Shaner: 'My Summer with Bob': A Paratactic Essay (in Co-production w/ Bob Perelman)
[»»] Susan Stewart: «Playing Bodies», a work in paintings and poetry by Francie Shaw and Bob Perelman
[»»] Chris Stroffolino: Fear Of Money…
[»»] Marjorie Welish: For Best Results, Try…
[»»] Bob Perelman in conversation with Chris Alexander: "Flat Motion"
[»»] Bob Perelman in conversation with Bruce Andrews: New York, September 10, 2009
[»»] Bob Perelman in conversation with Peter Nicholls
[»»] Francie Shaw and Bob Perelman in conversation with Kristen Gallagher and Chris Alexander
Articles
[»»] Mark Silverberg: The New York School Poets and the Neo-avant-garde: Introduction: "A Lot of Guys Who Know All About Bricks"
8 printed pages
40 printed pages
[»»] Pam Brown: Rewriting Canonical Australian Poems: Introduction
[»»] David Brooks: Cracks in the Fray: Re-reading 'The Man From Snowy River'
[»»] Justin Clemens: Dürer: Innsbruck 1495
[»»] Michael Farrell: the king
[»»] Michael Farrell: Anti-Clockwise Judith Wright: A 'Widdershins' Reading of 'Bullocky'
[»»] Duncan Hose: Blue Hill 404
[»»] Banjo Paterson: The Man From Snowy River; John Tranter: Snowy
[»»] David Prater: Three poems: Red Dawn Ward / Oz / "The Campfires of the Lost"
Reviews
50 printed pages
[»»] Rae Armantrout: «Versed», reviewed by Rob Stanton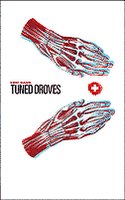 [»»] Eric Baus: Tuned Droves, reviewed by rob mclennan
[»»] Five Sound Minds, by Alan Davies: reviews of Rae Armantrout, Versed, Wesleyan University Press, 2009 / Miles Champion, Eventually, The Rest, 2008 / Kevin Davies, The Golden Age of Paraphernalia, Edge, 2008 / Carla Harryman, Adorno's Noise, Essay Press, 2008 / Larry Price, The Quadragene, Roof Books, 2008
[»»] Susan Howe: «Souls of the Labadie Tract», reviewed by Robert J. Bertholf
[»»] Simon Pettet: «Hearth», reviewed by Mitch Highfill