Rewriting Australia feature
Duncan Hose
Blue Hill 404



                           Wet-glass plate
'Osmiridium miner's camp, c. 1910'
Unregarded muscles in the tall bush
Warratah leach                   marred jet trail


   riding animal
(usually a horse or other equine, such as a mule)
used to create and spread modern civilization
Old English stirap, stigrap,
                            Middle English stirop, styrope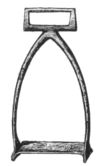 Vendel Age                                                                       wig-wam
                                                                                                Gum-heads
                                  Savage River vs. Tarraleah                         punctuate
                                  2 p.m bounce. Ernest Matthews-                far-out
                                                  Umpire.
Look up
Vertigo-
A picture of
A girl in an oval frame
Makes the valley seem
'primeval'                         Advanced feudalism
                                                           Limerick man in a dirt yellow tunic
                                         The singing links of his
                                                     Made in England Irons. 'Il o ho ho' why not be
                   Heavy handed.
One fly meets another
They have a lot in common.
        
"Keep your eye                                         Robin Grey
On the middle distance                            sounds pretty but he's act-
So you can see them drop dead                                ally a prick, Toady
          From the sky"                                                             Victorian.


Blue Hills 3065.


It were his grievous                              Mad Dog Morgon is
            Beauty                                         dead and skun thank God.
That undid us
        I eat
             This slice of spec-                               The Duke has lovely
   Ulated hog & think                                        legs
Of every hog I have yet to love chew.

Europeans… ..stay         Hungarian Aristocrats in Jindabyne
in Europe!  Play cards                     perfume mufflers and take
      w/ Kolya in yr.                               Viking stock
Black swimsuit!
  Through Berrima
               w/ yr. Jellied bosom
           meaning pressure-blue jug
   dynastic growth. Fragrantly two blindmen
cross a log bridge for supper.
         Eucalyptus thrills.

In '58 the Queen Mum
   Came to Essendon airport- a sunny
Morning we went pouting
   Out there in a Ford single spinner
         As      'Press.'     She's not
there Any more.

Breakfast is spitting saveloys
                          On the Ulverstone
                                               Line
Singing 'Sir Walter Raleigh; such a tasty
Servant until he     fell-  a- foule!
    Self smoked and wantone, Lytle sex-pot
Parrot, bury the stockinged bitch in Irish
Curses, cram his mouth wit schinkled gold
Beheaded by the angry crown, gargling on a final
                                                                        Giant
                                                                        Scale
Map of the world :    'as I tumbled thro' the
Air'

   "he was a skald, Father, he drank to think."


Blue Hills 102.5


They ripped up the place for the opal

Should there goat be in that paddock?

That's the best crappy tag I've seen

Booragul: half built or half buried?

Go little ponies of N.S.W!



Smutluck in the bunker at Surrey Hills
                                    Bobs Hawke & Adamson
        Standing up in one man tinnies
                           Side by side
Spit fishing,
the undeniable tang the
                   Ancient unseen fish
                                                    
Take a p-shot at the Mudgee duck
Before the bastard makes the coast

Dora Creek,  fucking filthy feet.
Fat on chips like staring too
long
         At the Steelworks
Dad belts the cane twice snaked
   By the same bit

Would these jeans fit a convict?  how's your
Garden
                                                    Clif-ton Pugh's gum
trees are better- he spent
                               The last 40 years
         Dangling the occult. Tony
Lawrence is still in Newcastle where they've
  Partially accepted
    
           Victorian beer and Suicidal
                 Surf-fishing
History.



---
Note
'Blue Hills' was a serialised radio program produced in Australia  from the late 1940s until the 1970s, and the Australian poet Laurie Duggan picked up the name for a long series of occasional poems about being in Australia.  As they have advanced numerically (Blue Hills 14, Blue Hills 15… Blue Hills 60), these poems really have become thrilling little instruments of sensitivity, proceeding by plucking out the contingent details of scenes of Australian life, and resting everything upon them.  There is nothing that cannot go into a 'blue hills' poem, yet as little mobiles, Duggan's structures are, gravitationally, extremely precise, and plainly an aesthete's delight.  In many parts of Australia, if you haul yourself over one set of blue hills, you are likely to see the horizon replicated as endless blue hills: it is a flat figure of surface abstraction and a figure of echo.  The poems are little complexes of ideologies, aesthetics, and the ethical charting of Australia's historical deliverance to the commodity market. Duggan's 'Blue Hills' open up an invitation to trespass on new ways of thinking Australia through poetics, and is one of the more lively mechanisms of the modern Australian canon.

Duncan Hose is a poet and postgraduate scholar, currently living in DOWNTOWN Melbourne.  His first book of poems, Rathaus, was published in 2007 by InkenPublisch, Hobart, with his next book of poems, Rattapple,, due in 2010.