Jacket 3 — April 1998 — Contents page
John Forbes Feature

John Forbes
Editor's note: This issue of Jacket is dedicated to the memory of John Forbes, who died suddenly at his home in Melbourne on 23 January 1998. He was a subtle, ironic and brilliant poet, wholly dedicated to his art. In this issue: some poems by John, some photos, Gig Ryan's eulogy, a review of his last book, and some poems by his friends.  — J.T.
—
poem:
'Dean Martin's definition of happiness'

Announcement of the April 1998 Cambridge Conference of Contemporary Poetry, including the John Forbes memorial reading

A report from Bernardo Soares is available in Jacket 4.
Poems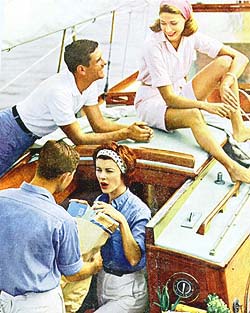 Getting Ready for the Nautical Poetry Party
Andrea Brady
Tom Clark
Johanna Drucker
Hans Magnus Enzensberger
Mark Ford
Peter Gizzi
Kris Hemensley
Michele Leggott
Joel Lewis
Harry Mathews
Drew Milne
Ron Padgett
Hugh Tolhurst
John Wilkinson
Prose
Interview — Noel King talks to Russell Chatham of Clark City Press, Montana
Drew Milne reviews — John Wilkinson's Sarn Helen
John Tranter reviews — Somebody Else: Arthur Rimbaud in Africa by Charles Nicholl
John Tranter — 'Thank God for the Bourgeoisie'
Eliot Weinberger on the lost Chilean poet Omar Cáceres
Knick-knacks
Great Moments in Literature # 3: Metamorphic diathermal annealing, 1943

Jacket's Photo Tip # 1     |     Jacket's 'Word of the Day'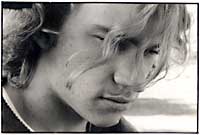 Thanks to Leon Tranter (photo, left) for extensive help in recoding this issue of Jacket from its original clumsy HTML to a more elegant and fluent XHTML.

Jacket is published on the Internet quarterly in January, April, July and October. It was was founded by John Tranter in a rash moment in 1997, to showcase lively poetry and prose in English from around the world. Some of the material is original to this magazine, and some is reprinted from hard-to-get literary magazines, partly to help them find new readers. If you come across a literary magazine you like, please support it with a subscription.

Jacket is sponsored by Australian Literary Management.
Jacket's address is given on the homepage.