artie gold: Five Jockey Poems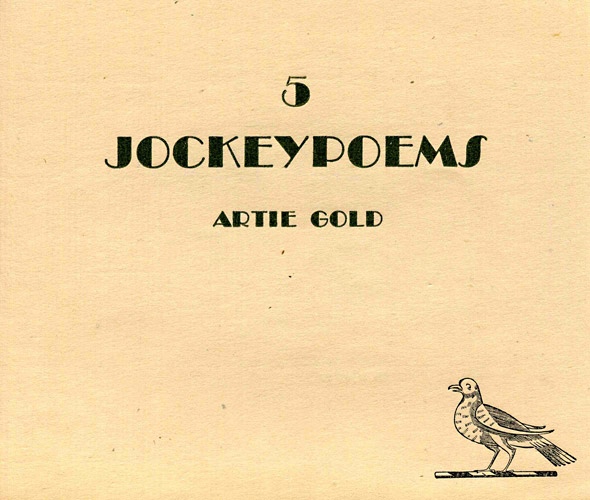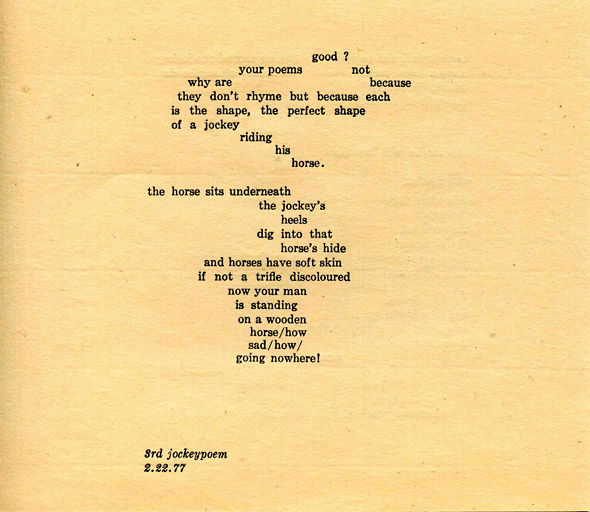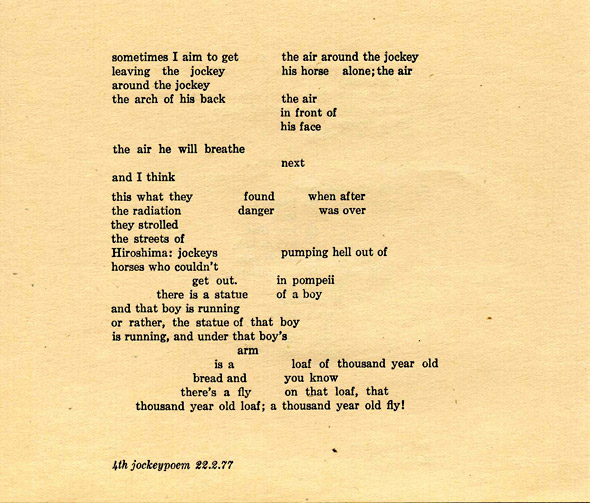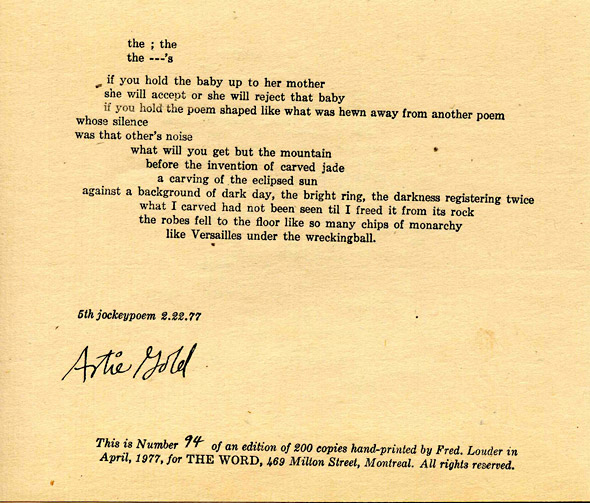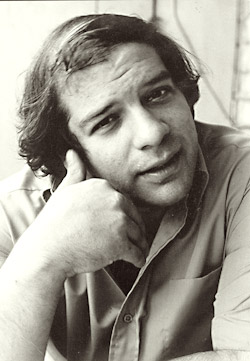 artie gold was born in Brockville, Ontario in 1947, grew up in Outremont, Quebec, and became a Montreal poetry legend. His work came to prominence in the early 1970s when he was published in 4 Montreal Poets (1973), and then with his first full collection, City Flowers (1974). His work was regularly included in key anthologies of the period. The Beautiful Chemical Waltz: New & Selected Poems was published in 1992. He died on Valentine's Day, 2007.

Acknowledgments: 5 Jockey Poems (Hand Printed by Fred Louder for THE WORD, 1977). Used with the permission of Endre Farkas.

Copyright Notice:

Please respect the fact that all material in Jacket magazine is copyright © Jacket magazine and the individual authors and copyright owners 1997–2010; it is made available here without charge for personal use only, and it may not be stored, displayed, published, reproduced, or used for any other purpose.
The Internet address of this page is http://jacketmagazine.com/34/`.shtml