This piece is about 3 printed pages long. It is copyright © Samar Abulhassan and Jacket magazine 2008.
The Internet address of this page is http://jacketmagazine.com/35/dk-abdulhassan.shtml

Back to the Dusie Kollektiv Chapbook Series Contents List
Samar Abulhassan:
Farah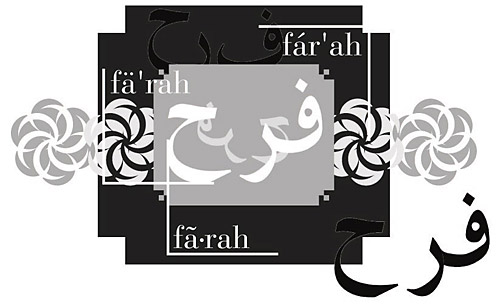 that one version begins an association with paper, another with fabric. stretchy, unformed, learning to trust. ah. first grasp a new sound with little effort, the larynx adapts before it realizes the thing foreign. "it's not really pronounced that way." "how's it really pronounced?" "it's really pronounced like this:

imagine a room full of farahs, tugging at their ears and spilling out of their seats to intercept imminent inflamed pronunciations. i am getting up and shutting this farah out, not to invite in something more milky, but rather to filter out fathers who insist on pressing out the breath between flowers.

(later unrobe them, tug at their chests, trace their faces unharmonic, not to unsound a howl         if you don't trust me, i can't help you
dear farah,

without tools, finally. one is filled up after dinner by an epic goodbye. you have to admit, you aren't so committed. i keep getting on my hands and knees, feeling for a more intimate language to correspond in. we do not greet the days with equal rigor. what folds in on itself, the mind's preoccupations. would it be different if we switched places, walked a mile in each other's flip-flop? only you understand why i can say pie but not cobbler . . .


at the school intersection, we meet anew. mouthing an articulation your parents did not intend can't anticipate the springs beneath floorboards. farah's aunt calls her on the other side of the street, smiling. which wind scrapes which whistle blow. motion amplifies and dissipates. when farah stretches out her arms to meet her, the palms meet at a distance, brewing a heat as if to contain a flying, furry animal.

dear farah,

tonight i dream of you running the whole school track. the wind will clip the cheers from the bleachers and pin them to your spine. to ease side-splitting pain. disappear your armor on the playground. little legs scattering. even while my mother summons lemons from the upstairs fridge, i gather staircases and the giddy songs of jump ropers.


what the ear once spurns the softer version swells up: it is given self-esteem. illuminate contrast, adjust your name to a shape her vocal cords are capable of making. the effort, if it does not trigger a slideshow of the ways in which you have been slighted, invites a chance score that is neither ancestral nor contemporary.








Author's Note: Since Arabic is his first language, my father has a habit of peeling through newspapers from back to front — or 'backwards' — as we used to tease him. The news may often not make sense this way but something visceral is satisfied. Farah is bound on the right rather than the left, and I watched many friends pull it out of its bright yellow envelope and flip it around the familiar way. Each page was affected by an initial take-off (right or left/up or down) and the string of events/ impressions/ underlying emotion that was propelled by each movement. The binding was never an accidental detail: it always called into question habits of reading, writing and the necessity of being disoriented.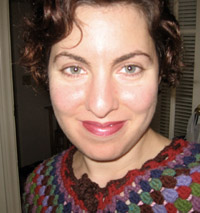 Samar Abulhassan just moved to Chicago. She is (re)wintering after nearly a decade on the west coast.
Copyright Notice:

Please respect the fact that all material in Jacket magazine is copyright © Jacket magazine and the individual authors and copyright owners 1997–2010; it is made available here without charge for personal use only, and it may not be stored, displayed, published, reproduced, or used for any other purpose.