This piece is about 2 printed pages long. It is copyright © Eli Queen and Jessica Bozek and Jacket magazine 2008.
The Internet address of this page is http://jacketmagazine.com/35/dk-bozek-queen.shtml

Back to the Dusie Kollektiv Chapbook Series Contents List
Eli Queen and Jessica Bozek:
correspondence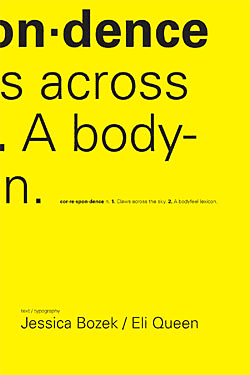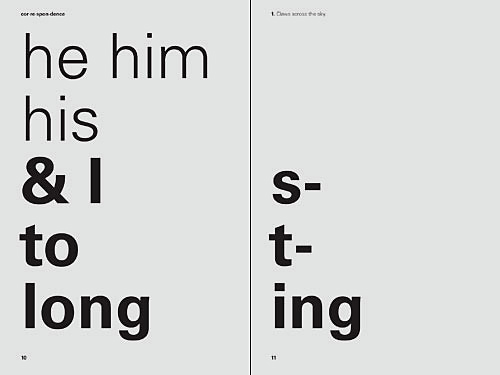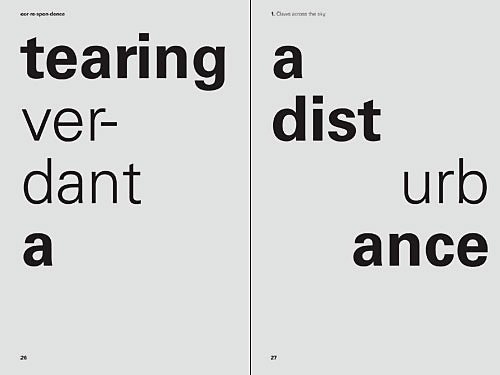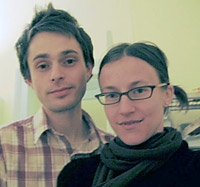 Jessica Bozek received an MFA from the University of Georgia. Recent poems appear in Apocryphal Text, Columbia Poetry Review, Dusie, GlitterPony, Gulf Coast, H_ngm_n, and LIT. She lives in Cambridge, Massachusetts, and teaches writing at Boston University and the New England Institute of Art.

Eli Queen is a graphic designer in Cambridge, Massachusetts. He is currently working on projects for Action Books, Fairy Tale Review Press, and the University of Georgia's Creative Writing Program.
Copyright Notice:

Please respect the fact that all material in Jacket magazine is copyright © Jacket magazine and the individual authors and copyright owners 1997–2010; it is made available here without charge for personal use only, and it may not be stored, displayed, published, reproduced, or used for any other purpose.