This piece is about ` printed pages long. It is copyright © Anne Heide and Jacket magazine 2008.
The Internet address of this page is http://jacketmagazine.com/35/dk-heide.shtml

Back to the Dusie Kollektiv Chapbook Series Contents List
Anne Heide:
An Instant of Flight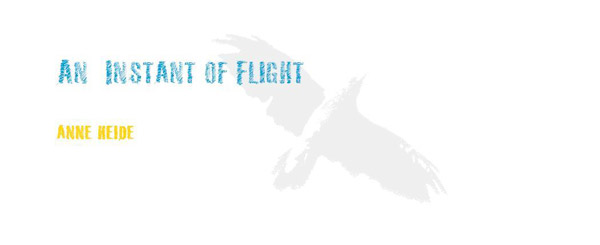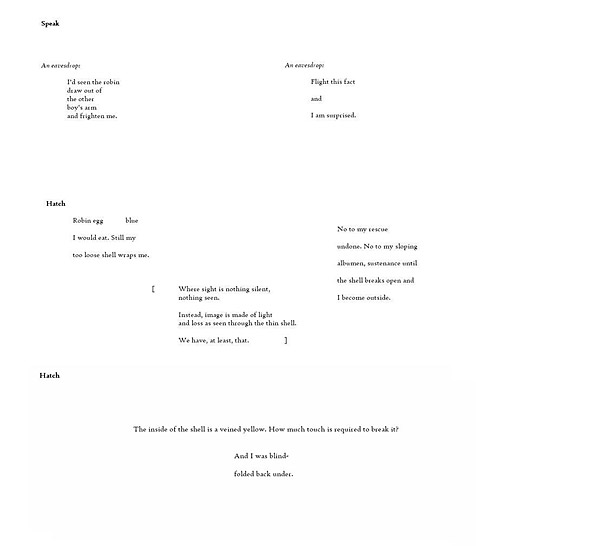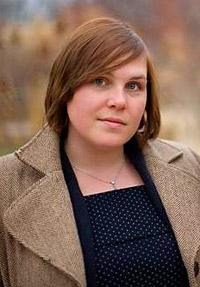 Anne Heide's poetry has appeared or is forthcoming in New American Writing, Notre Dame Review, New Orleans Review, La Petite Zine, Court Green, and Octopus among others. She has three chapbooks forthcoming in early 2008: Specimen, Specimens (Etherdome), Wiving (DGP), and Residuum::Against (Woodland Editions). She edits the poetry journal CAB/NET out of Denver and is a doctoral candidate in Literature and Creative Writing at the University of Denver.
Copyright Notice:

Please respect the fact that all material in Jacket magazine is copyright © Jacket magazine and the individual authors and copyright owners 1997–2010; it is made available here without charge for personal use only, and it may not be stored, displayed, published, reproduced, or used for any other purpose.