This piece is about 3 printed pages long. It is copyright © Jen Hofer and Jacket magazine 2008.
The Internet address of this page is http://jacketmagazine.com/35/dk-hofer.shtml

Back to the Dusie Kollektiv Chapbook Series Contents List
Jen Hofer:
going going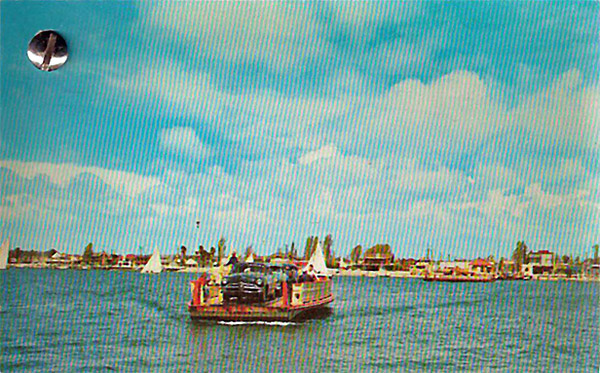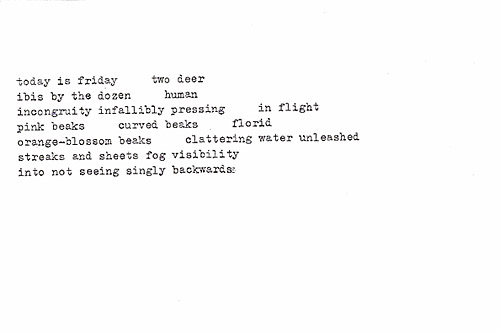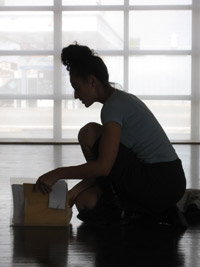 Jen Hofer is a poet and translator who rides her bicycle through Los Angeles. Her recent and forthcoming books are: lip wolf, a translation of lobo de labio by Laura Solórzano (Action Books, 2007); sexoPUROsexoVELOZ and Septiembre, A Bilingual Edition of Books 2 and 3 of Dolores Dorantes by Dolores Dorantes (Counterpath and Kenning Editions, 2008); a book-length sequence of anti-war-poem-manifestos titled one (Palm Press, forthcoming); and The Route, an epistolary and poetic collaboration with Patrick Durgin (Atelos, forthcoming). She is a founding member of the urban marionette collective The Little Fakers, who create and produce "Sunset Chronicles"
(www.sunsetchronicles.com).
Copyright Notice:

Please respect the fact that all material in Jacket magazine is copyright © Jacket magazine and the individual authors and copyright owners 1997–2010; it is made available here without charge for personal use only, and it may not be stored, displayed, published, reproduced, or used for any other purpose.