This piece is about 3 printed pages long. It is copyright © Marci Nelligan and Jacket magazine 2008.
The Internet address of this page is http://jacketmagazine.com/35/dk-nelligan.shtml

Back to the Dusie Kollektiv Chapbook Series Contents List
Marci Nelligan: From Specimen

I am inclined to suspect
we never see
what is
important —

a kingdom divided
among insects
branching the main nerves
according to philosophical
difference.

Facts are perplexing —
hardly two agree,
each after its own tongue
protean or polymorphic
the saying is "at the beginning."

O dimorphism,
two sexes
connected by difference
also show
one point —

earth in larval state
the great central
ganglion of changing
expectation.


Women advanced in days become more powerful; acted upon by special difficulties. Where is there pleasure? Why does she laugh? Within herself any organ or ordinary muscle is hurried through and finally lost as a means of defense, a little electricity when an animal is irritated. He stood over her, he said, "Conceive a wondrous character finely enveloped in know-how and trivia — a real homologue of the electric battery!" She made bread cakes and ran to fetch a theory, saying "Shall I really give birth to a young ox now that I am old? Is anything surprising, so little known of anyone?" At a set time, she returned to his tent, tender and fine, serving his nerves in a manner reserved for prey. She said, "I am changing character, my plumes worn with distribution. I give my milk to fertile females while time revives my impotence. Only here is behind us — this ceases to be."



Author's Note: My husband the Plato scholar would categorize my chapbook project as a confrontation between the ideal and the real. I had a vision for this piece from its inception. The book would resemble an antiquated scientific journal (a thing I invented in my head being neither a scientist nor a historian) — a pad on which an early naturalist might jot field notes or thoughts about god, or both, connoting the poems' treatment of Darwin and the Old Testament. To that end, I chose sepia-tinted cover stock, a photo of some random natural objects I had on hand, brass closures, and graph paper for the guts. But then I had to put them all together and there was the issue of my artistic ability, my propensity to glue myself to tables, clothing, household pets — the baffling nature of industrial strength paper-cutters. Suffice it to say the final object was not quite what I had imagined. If you look closely, you'll see that the pages don't line up perfectly, that the text is woozy in spots, and that my slipknots will earn no merit badges. In the idealized space of my mind, however, there's a stunning version of this chapbook, filled with incredible poetry. With apologies, I give you the cave.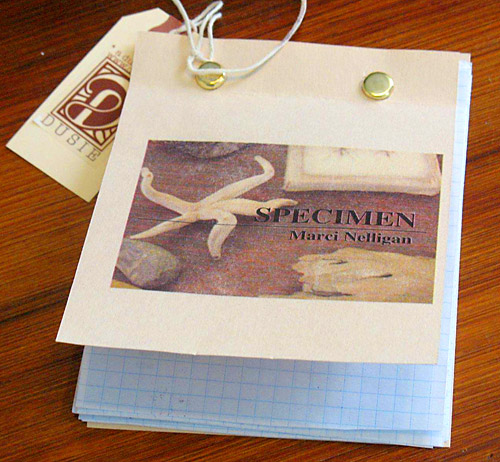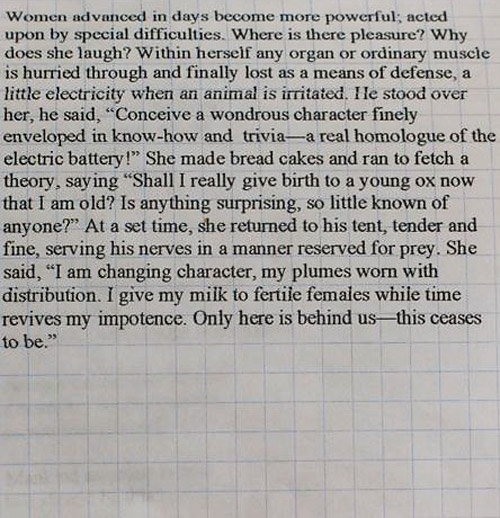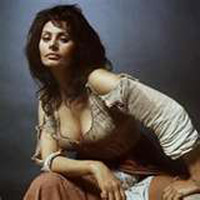 Marci Nelligan's work has appeared or is forthcoming in Word For/Word, The Tiny, eratio, How2, Moria, Dusie, Chain, Kulture Vulture, Foursquare, Outside Voices, and other journals. She is currently co-editing, with poet Nicole Mauro, an interdisciplinary book about sidewalks titled Intersection, to be published by Chain Links books. She lives in Lancaster, Pennsylvania but is not yet Amish.
Copyright Notice:

Please respect the fact that all material in Jacket magazine is copyright © Jacket magazine and the individual authors and copyright owners 1997–2010; it is made available here without charge for personal use only, and it may not be stored, displayed, published, reproduced, or used for any other purpose.