This piece is about 2 printed pages long. It is copyright © Irina Shostakovskaya and Zachary Schomburg and Jacket magazine 2008. See our [»»] Copyright notice. The Internet address of this page is http://jacketmagazine.com/36/rus-shostakovskaya-trb-schomburg.shtml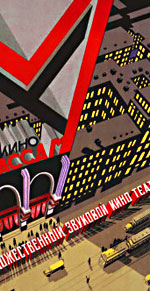 Back to the Russian poetry Contents list
Irina Shostakovskaya
Tr. Zachary Schomburg



Sick of Explaining

...beyond the beautiful stars
what?
Um, I said don't ask me to look into your eyes anymore.
what?
Nevermind, I'm sick of explaining.
what?
I'm sick of explaining.
what?
I'm sick of ex...


Falling Apart

My mouth is falling off
so I am talking less
and my hands are falling off
so I am holding things less.
When I meet people on the street
I don't talk to them
or touch them.
Six years from now
when my eyes start falling out
at the doctor's office
I'll think Doctor what do we look like, you and I?
How do we hold each other?
Doctor...


In the Movie Theater

In the movie theater
you smile at the screen
and then the actor smiles back at you.
The two of you start a conversation
and then the screen
becomes a black staircase.
Is this some kind of sick joke?
You don't answer.
I begin to think I am dead.
Hands are moving behind my back.
Things are echoing behind my back.
Your mouth floats
in the darkness.
This is something I recognize —
a staircase I've been down.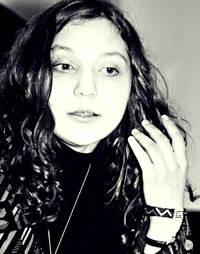 Irina Shostakovskaya (born 1978) is a recipient of the Moscovsy Schet Prize and was long listed for the Debut Prize.
Copyright Notice:

Please respect the fact that all material in Jacket magazine is copyright © Jacket magazine and the individual authors and copyright owners 1997–2010; it is made available here without charge for personal use only, and it may not be stored, displayed, published, reproduced, or used for any other purpose.